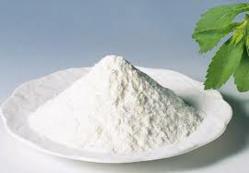 The new idea from our female CMO helped us increase sales of lidocaine and caffeine overnight and shows, that not only is pure lidocaine and caffeine great products it is also great to re-think the use of feminine ideas businesswise
(PRWEB) January 18, 2012
The increased popularity of caffeine and lidocaine powder in various products has moved the largest seller of these powders, into designing an easy-to-understand video of the ordering process of their products.
"More than 70% of all clients had questions about how to place an order and if we sold samples or not. This took a lot of time from our staff and it became a problem for us to communicate it properly to the clients, to save them and us the time." says CEO Danny Plambaek.
See the dramatic video here : Sun Spark Purity Increases sales dramatically
The two powders from Sun Spark Purity gained more and more popularity from private companies worldwide, since more and more products contain the two ingredients. From caffeine the list of product appears endless and there is now added caffeine powder into a majority of products, beverages and foods. As for lidocaine powder, an increased focus on pain relieve and hair removal has sparked further interest for the powder around the world.
"Many men are removing hair from their body due to the way we re-think body ideals ... this actually opened a huge market for hair-removal products containing some of our lidocaine powder to prevent pain during and after the treatment! This was an additional bonus for us and the list of products goes on and on. Even numbing condoms appears to increase in popularity, where companies that produce these products are looking for top quality lidocaine powder that we can provide. Besides these products, which can be considered recreational and cosmetic, the more serious use of our lidocaine powder is found in the dentist and medical industry." says the newly assigned Chief Marketing Officer for Sun Spark Purity, Lisa Rajovic.
The success story from Sun Spark Purity simply increases, since the newly assigned CMO quickly addressed the wasted time the staff used to reply the same questions from potential clients.
"We wanted to save time for our clients and wanted to show them that we are a serious company with alternative payment instructions. We do not accept credit cards, since the products we sell are not commercially nor globally accessible. All payment processors and merchants know, that this line of products and business is considered higher-than-usual risk which is also why Sun Spark Purity stopped working with Alertpay as a payment processor and focused solely on serious clients and secure payments via Western Union or Bankwire." says Lisa Rajovic.
Shortly after introducing the idea of the promotional video with easy instructions and payment clarifications, the response was immediate from the clients worldwide who wanted to purchase caffeine and lidocaine powder.
"The clients immediately understood that we did not send out samples and that we only dealed with bulk orders of minimum 1 kg., they also immediately understood that we only process payments from Western Union and bankwires. This has shown dramatic results on our client-responses and also on the estimates for our quality earnings. The new idea from our female CMO helped us increase sales of lidocaine and caffeine overnight and shows, that not only are pure lidocaine and caffeine great products, but they are also great to re-think the use of feminine ideas businesswise" says CEO, Danny Plambaek.
Sun Spark Purity thereby once again confirms that they are the leading source for high quality caffeine and lidocaine powder, by lowering their prices and keeping the incredible high purity levels.
Watch the video that increased sales here: http://www.youtube.com/watch?v=fZJGO-dOWKg
Visit http://www.SunSparkPurity.com for more information.
###