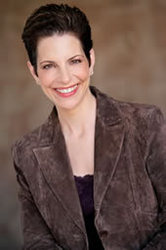 It is an honor sponsoring this award named after such an amazing woman.
Phoenix, AZ (PRWEB) September 16, 2008
For the third straight year, Janet Ault, a renowned professional voice over talent, will be sponsoring the Jewell Lewis award at the House of Broadcasting Charity Golf Tournament. The 12th annual tournament will be played at OrangeTree Resort and Golf Club and will raise funds for the museum.
The Jewell Lewis Award is presented to the female golfer with the lowest score for the tournament. Janet also furnishes the prize for the winner. Past prizes have included spa days and iPod Nanos, personally donated by Janet, an icon in the commercial voice over acting industry. Janet is also providing table favors from Arizona's own FairyTale Brownies. "It is an honor sponsoring this award named after such an amazing woman."
The House of Broadcasting, located in Scottsdale, is Arizona's premiere television and radio museum, dedicated to education the public and to preserving and celebrating the history, personalities, and paraphernalia of radio and television in Arizona. Proceeds raised help to keep the admission costs to the museum free of charge.
More information on Janet Ault, The Voice of Choice ™, and her voiceover services, can be found by visiting http://www.janetault.net. The site contains information on Janet's global voiceover services. Janet has been a leading female voice over talent for more than a decade and provides voiceovers for businesses large and small.
###