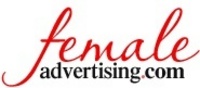 ATLANTA (PRWEB) July 23, 2008
Says, Suzanne Burge-Taylor, "Femaleadvertising.com recognizes women purchase and use similar products, however advertisers don't always have access to an infrastructure or avenue to advertise a message when it's crucial to reach multiple female segments. Femaleadvertising.com connects to female consumers through social networking, online and mobile advertising, product placement and event sponsorship opportunities from ages 14-54. With the new power of the female dollar and online usage, we're excited to expose advertisers to new strategies first hand within the female market."
Femaleadvertising.com's ability to advertise millions of female consumers per month supports advertiser's ability to run online CPM campaigns for products and services next to branded content, while sponsorship opportunities such as tours to community events spread an integrated marketing message. By recognizing there are multiple female demographics to reach, the solution widens for the consumer and the exposure deepens for brand- hand in hand. More than ever, women hold a powerful position in trend-setting, decision making and buying power.
Women have surpassed men in usage of the Internet and new technology (68 percent of all women browse vs. 66 percent of men). Women exceed more than 83% of all U.S. purchases today and researched by Harvard University, women control 91% of home buying or remodeling decisions in the market.
Other initiatives include: "She Shops" the Femaleadvertising.com blog, which shares a women's viewpoint on new products. In 2009, Femaleadvertising.com will launch Diversityfemales.com, providing a social-networking platform for diverse females; and an event series "Female Trend-Spotters" which explores technology, consumer trend-spotting and social-networking.
About Femaleadvertising.com:
Femaleadvertising.com is a division of Taylormade Media Group LLC head-quartered in Atlanta, GA with over 15 years of consumer marketing experience working with Ford Motors, Universal Music Group, Disney, Baltimore Tourism Bureau, Optimum Cable, EA Sports, Heineken, Lipton and Seagrams to name a few. Visit http://www.femaleadvertising.com or contact http://[email protected]. Femaleadvertising.com 361 17th Street N.W. Ste. 1903 Atlanta, GA 30363.
Keyword Tags:
advertise, advertising, advertising agency, female advertising, market, marketing, marketing campaigns, online advertising, products, social-networking