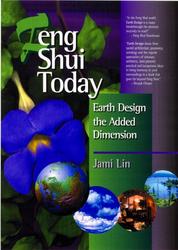 An outstanding course for the novice or beginner to learn the power of Feng Shui and how to apply the principles. Jami Lin has created an excellent nine week email course that is affordable and convenient.
Lanham, MD (Vocus) August 30, 2009
Internationally renowned master, best-selling Feng Shui author, and seasoned interior designer, Jami Lin, provides international recognition to graduates of her online certification course. For those interested in career opportunities that enhancing people's lives, Jami's Feng Shui Home Mastery certification is available from the comfort of home.
Hundreds of students have studied with Jami personally and she has gathered the most effective teachings to enhance greater health, wealth, and happiness through decorating and design, for a fraction of the cost of traveling to find another Master's course.
Feng Shui guide on About.com, raves, "An outstanding course for the novice or beginner to learn the power of Feng Shui and how to apply the principles. Jami Lin has created an excellent nine week email course that is affordable and convenient."
Jami says, "I've trained with all the masters, taught all over the world, and have done thousands of consultations. From more than 20 years of experience combining Feng Shui and Interior Design, I've shared the most effective techniques and not only made them accessible, I've made them easy to decoratively apply to anybody's design style."
Different levels of certification are available, from the Online Foundation Certification to the Instructor Level Certification. The best part is, they can be completed in the student's own time frame, to enhance the relaxing and enlightening aspects of the experience. Jami adds, "I designed the Home Study Mastery Certification to be the most affordable, yet comprehensive, resource available anywhere! My certification program is for you to study and learn the highest-level, masterful Feng Shui at your own pace."
Discover how to convert a bedroom to inspire partnership and commitment in romance. Use color and body positioning to enhance health. Reduce stress by balancing the home's energies. Increase personal wealth by tweaking the office. Track personal chi (or energy) for spiritual balance through special course bonuses. Share newfound knowledge with others. Stat a new career or incorporate Feng Shui to existing services.
The program is thorough enough for successful self-teaching. But Jami Lin is always accessible for personalized guidance. Graduates consistently say the same things, "Even though the course is online, Jami is truly a gifted teacher, I respect and appreciate who are and how you represent yourself. I know you inspire more people then you will ever know." "I've dreamed of expanding my knowledge about Feng Shui with a highly reputable and skilled master, thank you for having the insight to create such a professional training program that is so convenient."
Upon certification completion, receive a Foundation certificate to be framed and hung to announce Feng Shui skills. Graduates get listed on a web page designed to help people locate certified Feng Shui practitioners to maximize exposure that enhances current business talents or inspires a new career.
From the basics, to the applying the most sophisticated formulas (that many experts don't even know), there has never been a more cost effective program anywhere in the world.
For more Feng Shui for life-enhancing interior design, visit Jami Lin.com
About us
Jami Lin (JamiLin.com) is a 30-year veteran of interior design. Her expertise evolved into Feng Shui (http://www.Feng-Shui-Interior-Design.com), international recognition as a master with six best-selling books, an online home-study certification program, and PBS-TV pilot. Color is her trademark and her new, award-winning ColorAlchemy book (ColorAlchemy.com) is heralded as, "advanced thinking for infinite possibilities."
Jami's media section provides the press with valuable, tailor-made content using color therapy, Feng Shui, design, and youth-enhancing wellness in: Lifestyle/General Interest, Family/Children, Business Success, Home/Garden, Health: Body, Mind, Energy Medicine, Youth-Enhancing Secrets, and Human Spirit/Awareness.
Jami Lin is available for interviews.
Photographs available on request.
Media contact:
Joy Starr
941-276-8689
ColorAlchemy.com
###