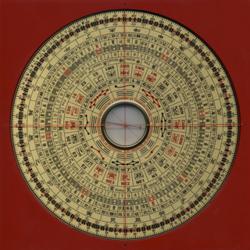 I'd like to assist other professionals who share my same interests for this natural science to increase their knowledge and skills, and help them succeed in following their passion
Los Angeles, CA (PRWEB) June 15, 2011
After teaching over 5,000 students in her classes at UCLA Extension, the American Feng Shui Institute, and at multiple Feng Shui Conferences the world over for well more then 10 years, Dr. Simona Mainini has decided to take her in-dept knowledge of Feng Shui to the next level and create this new, professional learning program for other motivated professionals like her to help them succeed in following their passions for this ancient art. Students will benefit from her years of skills and knowledge acquired from working full-time herself as a successful international Feng Shui professional consultant with over 1,000 private consultations now in her archives.
"Feng Shui has become very popular in the past few years, but it has often been addressed as superstition based on using Chinese folklore and symbolism, giving rise to all sorts of myths regarding its integration with design and architecture. With this program I'd like to set the record straight, and assist other professionals who share my same interests for this natural science and holistic approach to design to increase their knowledge and skills, and help them succeed in doing so."
The program is designed for professional Feng Shui consultants, designers, architects and other motivated professionals. After completing 3 Basic Seminars in Scientific Feng Shui, candidates will be able to attend Dr. Mainini's 15 Advanced Professional Feng Shui Seminars for a total of 150 hours of class material (20 unit equivalent). Registrations are currently open.
The Advanced Professional Seminars cover a variety of topics including but not limited to: Residential vs. Commercial Feng Shui, Consultations on "As Built," Renovations and New Construction, Professional Case-Study from Dr. Mainini's personal archives, on-site field trips for in-person visits on existing buildings. Last, a final seminar on Feng Shui Business Development and Professional Ethics, before the final examination and graduation.
Feng Shui For Architecture is a full-scale, "boutique" Feng Shui consulting firm that has been trailblazing the field of Feng Shui applications to homes, offices and businesses in the U.S. and Europe since 1997 when it was first created in Los Angeles by Feng Shui Master Simona F. Mainini, Dr. Arch. Since its inception, the firm has helped hundreds of clients through its consultations worldwide-- including corporations, casinos, business executives, homeowners, developers, manufacturing plants, movie production companies, spiritual leaders, diplomats, members of royalty and celebrities. For more information visit http://www.fengshuiarch.com
###