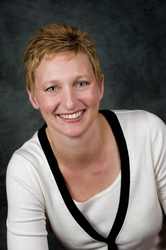 It is a pleasure for me to join the accomplished team of fertility doctors at RMACT. The group's outstanding reputation, integrity and level of attention and personalized care that everyone at RMACT extends to each and every patient is unsurpassed
Norwalk, CT (PRWEB) July 22, 2009
Reproductive Medicine Associates of Connecticut (RMACT) - Fairfield County's largest fertility clinic - announced today that Dr. Dawn Kelk, Ph.D, H.CL.D. has joined RMACT as its Laboratory Director. Kelk who has worked in reproductive medicine and embryology for over 15 years is responsible for all clinical laboratory functions in RMACT's laboratories, including embryology/ in vitro fertilization (IVF), andrology and endocrinology.
"It is a pleasure for me to join the accomplished team of fertility doctors at RMACT. The group's outstanding reputation, integrity and level of attention and personalized care that everyone at RMACT extends to each and every patient is unsurpassed," said Dr. Dawn Kelk. "I am very excited to have the opportunity to work with such a talented and respected team."
"I am delighted to have Dr. Kelk join RMACT," said Dr. Mark Leondires, Medical Director, RMACT. "She has an impressive track record of excellent pregnancy rates for IVF and other reproductive technologies, and is a recognized expert in the areas of embryo biopsy for preimplantation genetic diagnosis (PGD), intracytoplasmic sperm injection (ICSI), blast culture, elective single embryo transfer, in vitro maturation, fertilization and culture; She will be an important addition to our infertility treatment team."
Dr. Kelk is board certified with H.C.L.D. certification in Embryology and Andrology, and has a Ph.D in BioMedical Sciences from the University of Guelph in Ontario, Canada. She earned a BSc in Molecular Biology and Genetics as well as a Masters in Science from the same institution.
Dr. Kelk is a member of the Society for Assisted Reproductive Technology (SART), the American Society of Reproductive Medicine (ASRM), the Reproductive Laboratory Technologists Professional Group (RLTPG) and Reproductive Biology Professional Group (RBPG). She serves on the ASRM abstract grading committee for RBPG, RLTPG and SART, and has lectured widely throughout the US and Canada.
Reproductive Medicine Associates of Connecticut (RMACT) specializes in the treatment of infertility. With fertility clinic and egg donation offices in Norwalk, Danbury and Greenwich, CT, and an affiliate office in Rye, NY, our team of Board-Certified Reproductive Endocrinologists offer a wide range of infertility treatments from basic fertility services including ovulation induction and intrauterine insemination (IUI) to the most advanced assisted reproductive technologies including In-Vitro Fertilization (IVF), Egg Donation and Preimplantation Genetic Diagnosis (PGD). The RMACT physician team includes, Dr. Mark P. Leondires, Dr. Spencer S. Richlin, Dr. Joshua M. Hurwitz, and Dr. Cynthia M. Murdock. All physicians are members of the American Society for Reproductive Medicine (ASRM), the Society for Assisted Reproductive Technology (SART) and the Fairfield County and Connecticut Medical Societies. RMACT's IVF laboratory is accredited by the College of American Pathologists (CAP), and CLIA; other accreditations include the Accreditation Association for Ambulatory Health Care (AAAHC) and the American Institute for Ultrasound in Medicine (AIUM). RMACT offers individualized fertility treatment plans in a patient-focused and supportive environment. Support services, such as, affordable IVF financing, psychological counseling, acupuncture and yoga are also available. For more information visit, http://www.RMACT.com.
###