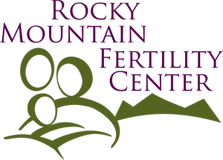 For six years in a row, Dr. Deborah Smith has been named a top Colorado fertility doctor!
Denver, Colorado (PRWEB) July 25, 2016
One of the top Denver fertility specialists, Dr. Deborah Smith, has received her sixth Patients Choice Award in a Row. She offers comprehensive assisted reproductive technologies with impressive success rates along with an exceptional bedside manner. Call (877) 977-2959 for more information and scheduling with a top fertility doctor Denver trusts.
For over twenty years, Dr. Smith has been helping patients achieve their fertility goals. The award is based not only on expertise, but also bedside manner, time spent with patients and also the practice staff. So it is truly a reflection of the entire practice, which consistently is stellar at Rocky Mountain Fertility Center.
The in-house lab at the practice offers IVF, ICSI, Egg Freezing, PGD, Gender Selection and more. Dr. Smith achieves exceptional success rates with tubal reversal. HealthTap has named Dr. Smith the top Colorado fertility doctor and one of the best in the nation as well. There are three locations for the practice, including Parker CO, Castle Rock CO and Rapid City South Dakota.
Rocky Mountain Fertility Center has joined the US Fertility Network, which works with the nation's top fertility centers. As part of the Network, patients can receive treatment with a 15% discount. Call (877) 977-2959 for more information and scheduling with one of the best Colorado fertility centers.