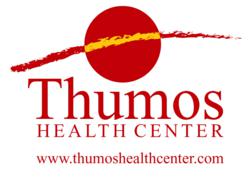 there are some simple lifestyle changes and supplements for dealing with PCOS
Pacific Palisades, CA (Vocus/PRWEB) March 17, 2011
Thumos Health Center, a Pacific Palisades clinic specializing in the use of traditional Chinese healing, introduces a new program that integrates acupuncture and herbal treatments to overcome infertility issues such as polycystic ovarian syndrome (PCOS)– the most common cause of female infertility and ovulatory dysfunction in the United States.
More than 5 percent of women in the United States have (PCOS), a problem linked to a female's hormones being out of balance. For women who have PCOS, conceiving can be a major problem and for those who do become pregnant, some studies cite that the rate of miscarriage is increased as much as 30 percent.
Traditionally, doctors may prescribe Metaformin (glucophage) for women with PCOS, which can cause diarrhea and abdominal cramping and take up to three or four months to have maximum results. Doctors may also prescribe birth control pills or jump to introducing IVF treatments. And when all else fails, some doctors recommend surgery, but possible scar tissue on the ovaries post-surgery can make getting pregnant even more difficult. And while acupuncturists have long taken a more natural approach, they don't usually combine treatment with a regiment of herbs and supplements.
Bryan Abel and Ganit Kriel, co-owners of Thumos Health Center, are introducing a treatment plan that includes simple lifestyle changes and supplements for dealing with PCOS. When meeting with a new patient with PCOS, they usually start by recommending a regular exercise routine and a healthy diet – based on a low-glycemic, modified Mediterranean food plan – to help alleviate unpleasant symptoms. Then they work with the patient to introduce treatments that not only include acupuncture, but also herbal supplements that can reduce the symptoms of PCOS and that can aid in the restoration of normal ovulatory function.
To assist in dealing with PCOS and other infertility issues, Thumos has new facilities conveniently located around Los Angeles in Sherman Oaks, Encino, Beverly Hills and Santa Monica.
Abel graduated from the University of California Berkeley with a bachelor's degree in neuroscience and molecular biology. He continued his study of Eastern medicine at the nearby Meiji College of Oriental Medicine. Afterward, he traveled extensively to study rare and undiscovered ethnobotanical herbs as far away as the Peruvian Amazon. Abel then returned to Santa Monica, Calif., to earn his master's degree in traditional Chinese medicine at Emperors College.
Kriel focused on Japanese shiatsu, acupuncture and Chinese medicine for two years in Israel before moving to the United States. She completed her four-year master's degree at Emperors College of Oriental Medicine in Santa Monica, Calif. She is California State Board certified and is a national diplomate of acupuncture.
About Thumos Health Center: Besides fertility enhancement therapy, Thumos and its licensed practitioners also treat allergies, immune deficiencies and various other health problems including digestion issues. To learn more about services, products and locations, visit the Thumos Web site at ThumosHealthCenter.com or contact them by phone at (310) 927-2792.
# # #