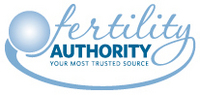 I am thrilled to join an organization that fills an incredible knowledge gap in the patient life cycle
New York, NY (Vocus) December 22, 2009
FertilityAuthority has seen nine consecutive months of double-digit traffic growth since the fertility web portal launched in late February 2009 and a click through rate for advertisers that is almost triple the industry average. FertilityAuthority has used its free cash flow from the astronomical, organic growth to invest in new features to serve the $4 Billion fertility industry. Alongside the up-to-the-minute fertility news, video testimonials and blogs, FertilityAuthority has rolled out a stronger search function, moved to a more powerful server to manage the increased traffic and created a targeted keyword campaign to give advertisers the ability to better utilize the premium content on the site to deliver their messages.
The company announced today the addition of Nancy Harrington, RNC, as Vice President, Sales & Marketing. Nancy is a senior executive with over 25 years of reproductive healthcare experience. She will lead the company's sales team and will develop effective marketing solutions for the fertility industry. Prior to joining FertilityAuthority, Harrington was the Center Director of a Boston-area fertility clinic, Director of the Allied Health and Consumer Education within the Reproductive Women's Health Business unit at EMD Serono, and Vice President, Reproductive Health Services for ivpcare, Inc., a specialty pharmacy.
"I am thrilled to join an organization that fills an incredible knowledge gap in the patient life cycle," says Harrington. "In addition, FertilityAuthority.com's growing online community enhances clients' brand awareness and ultimately builds their patient base, allowing more consumers access to treatment. I look forward to bringing my expertise to the company, and creating successful partnerships that benefit the patient and industry professionals alike."
The company also announced the hire of Dawn Friedman, as Senior Editor. Dawn has 15 years in virtual community building that includes email lists, message boards, blogs, microblogs and social networking sites. She will develop the site's online outreach strategies as well as serving the message boards and social networking groups. Dawn played a similar role as the executive editor at ePregnancy Magazine and the companion web site.
"What our visitors need is the empowerment, support and knowledge that comes from reaching out to an informed community," says Dawn. "We offer the best, most up-to-date information from leading experts, make it easy to find and easy to understand and serve it alongside a strong support community. That translates to better educated health consumers."
"Nancy and Dawn's combined 35 plus years in the industry bring additional credibility to our team, and provide an exceptional opportunity to build and train our sales executives and content providers so that they may expertly meet our client's needs," says Gina Bartasi, CEO of FertilityAuthority. "While we are proud of our incredible growth we are always pushing ourselves to do more to serve the industry. With Nancy, Dawn and the rest of our team members, we are looking forward to even more impressive numbers in 2010."
###