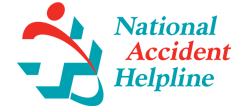 Don't let an injury spoil the fun!
(PRWEB UK) 23 August 2012
For some people, crowd surfing and 'moshing' are part of the festival culture, but the potential to cause serious injury has led to many festival organisers banning crowd surfing.
A study*, by Airedale NHS Trust at a three day music festival with 60,000 people a day attending, recorded 43 crowd surfing injuries. The study also found that 60% of the injuries (often head injuries or neck sprains) were sustained by people in the crowd rather than the surfers.
Beth Powell, Consumer Director at National Accident Helpline, said: "Crowd surfing and moshing are both extremely unsafe, and whilst it may seem like a great idea at the time, it can actually be very dangerous for both the crowd surfer and the people below them. Music festivals should be an exciting occasion – don't let an injury spoil the fun!"
Festival safety tips

Enjoy yourself but don't get carried away by crowd surfing or moshing!
Be patient. Try not to get irritated by being pushed or having your toes stepped on – the sheer volume of people could mean that at times you won't be able to control how fast you are able to walk.
Keep well hydrated whatever the weather.
Never leave your drink unattended.
Keep your phone charged - most large festivals will have on-site recharging facilities.
Arrange to meet friends regularly at a pre-arranged place in case you get split up.
Finally, be prepared. Unpredictable British weather can turn walkways into muddy swamps very quickly, increasing the risk of slips and falls, while unexpected sunshine can cause sunburn. Clothing for both sun and rain is essential.
Beth added: "It is important to remember that although it is up to the organisers of the event to ensure the safety of all those attending, there are some things they can't control such as the weather and slipping in the mud so it's important to use your common sense and wear the correct clothing.
Everyone has a role to play in health and safety but if you are unfortunate enough to sustain an injury which could have been prevented, you may be entitled to compensation. Contact National Accident Helpline to find out if you are eligible to make a claim."
'Crowd surfing – Who is at risk?' Airedale NHS Trust, August 2000
-ENDS-
Notes to Editors
About National Accident Helpline:
National Accident Helpline is the biggest and most experienced personal injury claims company in the UK and has been championing consumers' rights and providing access to justice since 1993.