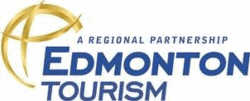 Edmonton, AB (Vocus/PRWEB) March 03, 2011
Elk Island National Park, just half an hour east of Canada's Festival City Edmonton, will be the best place in Canada for stargazing on March 5, 2011. Sky watchers including the Discovery Channel's Peter McMahon will be making a special trip to the Star Party marking the finale of Edmonton's Winter Light Festival. "We'll have 30-plus astronomers set up, with amazing, powerful telescopes pointed at different parts of the sky," says festival producer Pamela Anthony. "It has broad appeal. We attract professional and amateur astronomers, adventure people and many international students."
With its vast prairie landscapes and great big blue sky, Edmonton in winter is a sight to behold. Before the coming of spring in late March, there is still time to enjoy this northerly city's charms to the fullest and the best place to start is outdoors at the end of this most popular of Canadian festivals.
People are attracted to the Star Party to witness the true majesty of the universe. More specifically, they come to Elk Island National Park because it is one of the best possible venues for sky watching. "Elk Island Park is considered to be a dark sky preserve," explains Anthony. That means the area is kept free of artificial light, which is a rarity for an area situated so close to an urban centre. "You can see deep into the sky with your own eyes," she says.
Even on the ground there is plenty of out-of-this-world sightseeing. Of the many things to do in Edmonton, this park is considered to be second only to Africa's Serengeti for wildlife viewing opportunities. This beautiful oasis is home to herds of free roaming plains bison, wood bison, moose, deer, and elk. It's also the best place in the Edmonton area for bird watchers, boasting over 250 species of birds.
Visitors to Edmonton don't even have to venture outside of Edmonton's downtown core to experience stunning sights. Edmonton's river valley is one of the Festival City's great claims to fame. Its appeal has attracted stars like David Byrne, writer and singer of the famed band Talking Heads. Byrne became a fan of Edmonton's river valley when he headlined the Edmonton Folk Music Festival, which takes place in the river valley's beautiful Gallagher Park. According to his online journals, "We biked along a path through the woods that borders the river. It's absolutely beautiful. The path has little swoops up and down along the riverbank. It's pretty idyllic."
Gallagher Park is just one of 22 major parks in Edmonton's river valley. Twenty-one times larger than New York's central park and eight times larger than Vancouver's Stanley Park, Edmonton's river valley offers plenty of breathtaking options for an Edmonton vacation experience. Just minutes from downtown, you can take a leisurely stroll or run through over 150 kilometers of trails maintained year round or cross country or downhill ski. Whichever option Edmonton visitors choose, the sightseeing is, as Byrne said, "Pretty idyllic."
For more information on the Winter Light Festival Star Party in Canada's Festival City, visit http://www.edmonton.com.
About Edmonton Tourism
Edmonton Tourism promotes Greater Edmonton as the destination of choice for tourism, conventions, major events and film production and is a division of Edmonton Economic Development Corporation (EEDC). For more information, visit http://www.edmonton.com. Learn more about Edmonton through the stories of people who've experienced it at http://www.edmontonstories.ca.
###