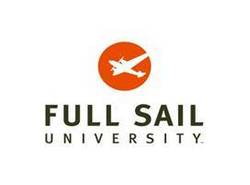 Whether your passion is in the K-12 setting as an educator, or a corporate trainer wanting to learn new strategies to engage your audience, this multi-faceted degree will provide a foundation necessary to meet the needs of the students and workers of today and tomorrow
Winter Park, FL (Vocus) January 23, 2009
Full Sail University (http://www.fullsail.edu ) is exhibiting (Booth 1101) at this year's Florida Educational Technology Conference (FETC) located at the Orlando Convention Center to showcase how Full Sail immerses students through technology, and is offering interactive stations and experts within the field of entertainment media, business and education. Full Sail will also be showcasing its Education Media Design and Technology (EMDT) Master's Degree, an innovative 12-month online degree program.
The Full Sail Booth will incorporate four interactive stations that will include: discovering the benefits of Mobility such as Myspace and Spore, Youtube, Podcasting, and Second Life. In addition, staff from Full Sail University will be presenting at the conference featuring Dr. Richard Repp to discuss, ''How Not to Convert a Traditional Class to an Online Format,'' and Kathy Craven on the topic of ''Digital Storytelling: Recipe for the Effective Educator.''
The EMDT degree is tailored to creating and developing future leaders in education and corporate training fields. "A 21st century curriculum for the 21st century learner," said Holly Ludgate, Ed.D, Full Sail's Program Director for EMDT. The EMDT degree spans across several areas of technology, education, design, corporate training, and theoretical perspectives through a custom-built learning management system. The degree program will also be presented through the Podcasting Network and through Apple Podcasting at the convention.
"Whether your passion is in the K-12 setting as an educator, or a corporate trainer wanting to learn new strategies to engage your audience, this multi-faceted degree will provide a foundation necessary to meet the needs of the students and workers of today and tomorrow," added Ludgate. "This degree will give you hands-on experience of creating, tailoring and implementing effective uses of technology in your workplace." On January 23, Full Sail will then partner with Apple in an early evening reception to showcase how the Education Media Design and Technology program utilizes Apple products to inspire filmmakers, innovators and creators on the theme of "Teachers are digital storytellers."
About Full Sail University:
Since 1979, Full Sail University, located outside of Orlando, FL, has been an innovative educational leader for those pursuing careers in the entertainment industry. With over 30,000 alumni, graduate credits include work on Oscar, Emmy and GRAMMY®-winning projects, best-selling video games, and the #1 grossing U.S. concert tours. Full Sail's 190-acre campus and online education platform proudly welcomes over 6,100 students from 50 states and 50 countries.
Full Sail currently offers a total of seventeen degree programs including: Associate of Science Degrees offered in Graphic Design, Recording Arts and Show Production & Touring; Bachelor of Science Degrees offered in Computer Animation, Digital Arts & Design, Entertainment Business (online and on-campus), Film, Game Art, Game Development, Internet Marketing (online), Music Business and Web Design & Development; and Master of Science Degrees in Education Media Design & Technology (online), Game Design, Entertainment Business (online and on-campus) and Internet Marketing (online); and a Master of Fine Art in Media Design.
Full Sail was most recently was named the 2008 "School/College of the Year" by the Florida Association of Postsecondary Schools and Colleges. The university has also been named: The Harvard of Game Schools by Tips & Tricks Magazine; one of the top three New Media Schools by Shift Magazine (alongside the Massachusetts Institute of Technology and New York University); one of the Top Five Game Degree Programs in the world by Electronic Gaming Monthly; one of the Best Music Programs in the country by Rolling Stone Magazine; one of the Best Music Business Departments in the Schools That Rock: The Rolling Stone College Guide; and one of the Best Film Programs in the country by UNleashed Magazine.
For more information about Full Sail, please visit http://www.fullsail.edu.
###