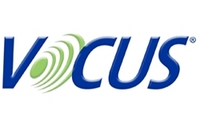 With Vocus' tracking and reporting features, PR professionals can go one step further in analyzing results and provide meaningful data to clients
Lanham, MD (Vocus) August 27, 2008
Vocus, Inc., (NASDAQ: VOCS) a leading provider of on-demand software for public relations management, today announced that Fetching Communications, providing public relations for pet-focused businesses nationwide, uses Vocus' PR software to manage its public relations activities. With Vocus' fully-integrated PR software, Fetching has been able to expand its client base and offer innovative PR programs with measurable results to more pet-related businesses nationwide.
"With a very specific PR niche, the pet industry, we wanted to make our services available to pet related businesses all over the U.S. and Canada," said Kristen Levine, president & founder of Fetching Communications. "With Vocus, your message gets out to appropriate media contacts in any market, creating numerous opportunities for our business to work with clients all over the country and opening the marketplace up to us in a huge way."
Levine continued, "Prior to Vocus, we were using our own researched lists which were difficult to keep current, as well as purchased lists with a limited shelf life. Vocus has enabled with the ability and tools to build lasting relationships with appropriate media connections and present our clients with impressive results in reports that clearly demonstrate our value to clients."
Fetching Communications, dedicated to pet-focused businesses nationwide, showcases clients through creative PR campaigns that educate pet owners and heighten awareness about their product or service. Past and present clients include Nestle Purina Pet Care Co., Bark Busters Home Dog Training, Humane Society University, NYC Veterinary Specialists, Pet Partners, LLC, Humane Society University and more. Using Vocus to grow its available customer base, Fetching has continued to not only get great results for companies, but is now able to measure and analyze their efforts to truly showcase their impact.
"With Vocus' tracking and reporting features, PR professionals can go one step further in analyzing results and provide meaningful data to clients," said Levine.
Levine concluded, "Vocus is clearly the industry leader, providing all the functionality we need and more packaged into one system."
About Fetching Communications
Fetching Communications provides public relations for pet-focused businesses nationwide. Fetching showcases clients through creative PR campaigns that educate pet owners and heighten awareness about their product or service. They manage media and client communications and position clients as experts in their field. Fetching uses state-of-the-art technology to reach targeted audiences on both traditional and social media platforms.
For more information about Fetching Communications, visit http://www.FetchingCommunications.com.
About Vocus, Inc.
Vocus, Inc. (NASDAQ: VOCS) is a leading provider of on-demand software for public relations management. Our web-based software suite helps organizations of all sizes to fundamentally change the way they communicate with both the media and the public, optimizing their public relations and increasing their ability to measure its impact. Our on-demand software addresses the critical functions of public relations including media relations, news distribution and news monitoring. We deliver our solutions over the Internet using a secure, scalable application and system architecture, which allows our customers to eliminate expensive up-front hardware and software costs and to quickly deploy and adopt our on-demand software. Vocus is used by more than 2,900 organizations worldwide and is available in five languages. Vocus is based in Lanham, MD with offices in North America, Europe, and Asia. For more information please visit http://www.vocus.com or call 800.345.5572.
This release contains "forward-looking" statements that are made pursuant to the Safe Harbor provisions of the Private Securities Litigation Reform Act of 1995. Statements that are predictive in nature, that depend upon or refer to future events or conditions, or that include words such as "may," "will," "expects," "projects," "anticipates," "estimates," "believes," "intends," "plans," "should," "seeks," and similar expressions. Forward-looking statements involve known and unknown risks and uncertainties that may cause actual future results to differ materially from those projected or contemplated in the forward-looking statements. Forward-looking statements may be significantly impacted by certain risks and uncertainties described in Vocus' filings with the Securities and Exchange Commission.
###