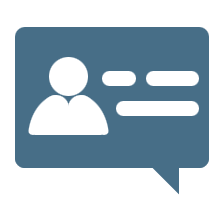 We are particularly proud to be the Chamber's first and only eco-friendly solution for digital business cards and Networking at this time.
Teaneck, NJ (PRWEB) January 26, 2012
Fetchly, the innovator of the digital business card, is pleased to announce that the company has joined the New Jersey Chamber of Commerce.
"We're excited to have joined the ranks of more than 1,200 other member businesses who seek to promote and create economic growth and opportunity for the state. Through the Chamber, we will have access to over 500,000 individuals looking to network in new ways in the digital age," says David Berkowitz, Co-Founder of Fetchly. "We are particularly proud to be the Chamber's first and only eco-friendly solution for digital business cards and networking."
Fetchly provides a service that allows users to share phone numbers, e-mail addresses, websites, Twitter profiles and other social media accounts via a text message on their mobile device, eliminating the need for traditional paper business cards. "The service does not require a smart phone or specially downloaded app. It simply works with any phone's native text messaging," says Dan Harcsztark, Fetchly's CTO.
The Chamber is comprised of both large and small companies who work together to make New Jersey the premier state to live, work, and conduct business in America. Berkowitz says that the Chamber serves as the voice of the business community through civic involvement, economic development, networking events, marketing opportunities, and educational programs.
Fetchly will be on-site and exhibiting at the Chamber's Walk to Washington event in Washington DC, January 26-27, 2012 to assist attendees with networking via its Fetchly Connect product.
Attendees create a Fetchly Digital Business Card from their phone by composing a text message to 83432. In the body of the text, type the word "join" (without quotes), your email address, and full name (ex TO: 83432 MSG: join John Doe John@example.com). After sending the message, you will receive a confirmation text stating your card is ready to use. The temporary card will list your name and email address. You can log onto Fetchly at a later time to create a permanent user name and add other information to your card, such as company name, job title, address, phone number, etc.
"Fetchly is looking forward to the many opportunities the Chamber offers to serve the business community," says Berkowitz. "Establishing relationships with other business leaders and like-minded professionals is a great way to expand in the rapidly changing business environment."
About Fetchly
Fetchly makes contact-swapping easy via text message on any mobile phone. Contact information can be sent to or fetched by anyone, even people not registered with Fetchly. Only the information you want to share will be displayed to the other party. An online activity feed displays all your interactions for easy reference any time. Fetchly Connect extends Fetchly's core features to allow attendees at events to connect with exhibitors and other attendees. When using Fetchly Connect, exhibitors will generate leads to increase their ROI, and attendees will see added value. At the end of the event, Fetchly provides the event manager a detailed report with the analytics of the event.
To see a demo or to learn more:
Text Fetchly to 83432
About The New Jersey Chamber of Commerce
The New Jersey Chamber of Commerce is a business advocacy organization based in Trenton. Created in 1911, the State Chamber staff represents its members on a wide range of business and education issues at the State House and in Washington with more than 1,200 member companies and associations representing 500,000 employees and billions of dollars in annual revenue. The organization also links the state's local and regional chambers on issues of importance through its grassroots legislative network.
Follow us on Twitter @fetchly
Like us on Facebook
For more information:
David Berkowitz, Co-Founder
Fetchly
877-558-3432 x3
http://www.fetchly.com
###