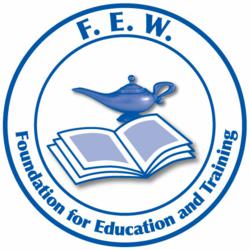 Kansas City, Mo. (Vocus/PRWEB) February 28, 2011
Grantham University, an online university serving working adult students around the world for 60 years, and the Federally Employed Women's (FEW) Foundation for Education and Training have partnered together to provide a fully funded scholarship to a deserving member of FEW. The scholarship, valued at $36,000, covers tuition, required textbooks, software, and fees for an undergraduate or graduate degree at Grantham University.
"In today's environment of decreased training budgets, tight personal budgets, and the need to advance one's career through education, the FEW Foundation's academic scholarship to Grantham University is intended to help fill those gaps," said Ms. Dawn Nester, president of the FEW Foundation for Education and Training.
The scholarship is open to FEW members, with at least one year of membership, or the spouse of a qualifying FEW member, and/or the dependent children of a qualifying FEW member. Visit the FEW Foundation Web site for more information and to download the application form. Applications must be submitted by Thursday, March 31, 2011. The FEW Foundation will announce the scholarship recipient in June.
Last year's scholarship recipient, Elizabeth Hill, a member FEW's Greater Atlanta Chapter in the Southeast Region, is working toward her Master of Healthcare Administration degree. After graduation, Hill plans to continue to advance her career within the Veterans Administration's healthcare system.
"Attending school online gives me the flexibility I need to juggle family, work and school," said Hill. "What I love about Grantham is that the professors work with you to ensure you are successful in your goals. My advice for those who are interested in the scholarship is to apply and pray you win. It is a great scholarship opportunity and the staff at the school is wonderful."
In addition to the annual scholarship, members of FEW and their immediate families can take advantage of a special tuition grant at Grantham University that includes a Textbook and Software Grant which covers the cost of required textbooks and software. To learn more, visit Grantham University's dedicated Web page for Federally Employed Women.
Grantham University has been meeting the educational needs of working adult students for 60 years. Its 100% online courses and degree programs are flexible and portable, allowing you to fit education into your life instead of arranging your life around your education.
The University offers a variety of associate, bachelor's and master's degrees in areas such as Business Administration, Business Intelligence, Business Management, Computer Science, Criminal Justice, Engineering Technology, Health Sciences, Human Resource Management, Information Systems Security, and Medical Coding and Billing.
For more information about Grantham University and its degree programs, visit http://www.grantham.edu or call 800-955-2527.
About FEW
The FEW Foundation for Education and Training is a 501(c) (3) charitable arm of Federally Employed Women, a national organization founded in 1968 with four focus areas: Diversity, Legislation, Compliance, and Training. The Foundation focuses on providing opportunities for professional growth through workshops, education, and networking. Its mission is to empower career achievement through education and training. For more information, visit http://www.few.org and http://www.fewfoundation.org or call (202) 898-0994.
About Grantham University:
Established in 1951, Grantham University is a private institution that specializes in online education for the working adult student. Its mission is to provide accessible, affordable, professionally relevant online degrees in a continuously changing global society. Grantham University's online undergraduate and graduate degree programs include: Accounting, Business Administration, Criminal Justice, Computer Science, Engineering Technology, Health Sciences, Information Technology, Medical Coding and Billing, Nursing, Human Resource Management and Business Intelligence. Grantham University offers a military scholarship program for active duty, reserve, guard, veterans and military family members, as well as scholarships for law enforcement professionals. Grantham's courses are 100% online, allowing students to study at home, at work, on Temporary Duty (TDY) or from almost anywhere in the world. Accredited since 1961 by the Accrediting Commission of the Distance Education and Training Council, Grantham University has compiled a distinguished record as a respected and accredited distance learning university spanning six decades of service to education. For more information, visit http://www.grantham.edu or call 1-800-955-2527.
# # #