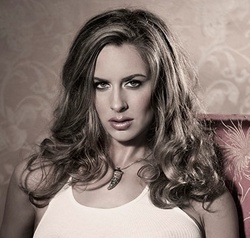 "We are so excited to be seen on BarStoolSports. Everyone here at FFChamps.com has been huge fans of BarStoolSports for years, so this is a dream come true."-Bill Enright, General Manager of FFChamps.com
Boston, MA (PRWEB) June 16, 2010
As the NBA finals come to a conclusion and the MLB All Star break draws near, both the summer weather and NFL talk start to heat up. Two of the hottest sports websites in the country, BarStoolSports.com and FFChamps.com, each known for their passionate and dedicated sports maniac audiences, begin to turn their attention to the Fantasy Football Draft season.
FFChamps.com is excited to announce that it has become the exclusive Fantasy Football provider to BarStoolSports.com. "We are so excited to be seen on BarStoolSports. Everyone here at FFChamps.com has been huge fans of BarStoolSports for years, so this is a dream come true," said Bill Enright, General Manager of FFChamps.com. "We know that there are 2 things BarStoolSports users love: beautiful woman, and playing Fantasy Football. At FFChamps.com, we have the industry's best fantasy football track record, draft kit, tools, and player rankings. Plus cutting edge entertainment. We know our followers will be love our FFChamps.com Penn State Nittany Lion Alumnus, FFChamps.com football expert, and knock out centerfold, Daniela V", added Enright.
Check out the new partnership at http://barstoolboston.ffchamps.com/
About FFChamps.com/Fantasy Football Champs LLC
Since 1999, FFChamps.com/Fantasy Football Champs has been a leader in providing high level fantasy information, player rankings, content, and one to one advice to thousands of fantasy football players nationwide. FFChamps.com is rated the all time most winning fantasy football expert website from 1999-2008 in the Fantasy Football Index Magazine Expert Poll.
For more information about FFChamps.com or its affiliate program contact:
Sarah Perry
sarahperry318@gmail.com
188 Needham Street #255
Newton, MA 02464
617-517-9316
###