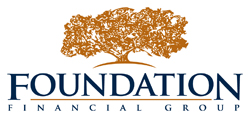 Foundation Financial Group is a wonderful place for philanthropic pursuits
Jacksonville, Florida (PRWEB) March 18, 2012
Foundation Financial Group hired Michele A. Dzina as a tax professional. She has 24 years of accounting and finance experience and 15 years of experience specializing in taxation. She previously worked as a tax professional/supervisor at Tax Services of America.
At Foundation Financial Group, Dzina prepares income tax returns, including corporate and partnership returns, in addition to personal federal and state returns. She researches tax laws and issues as they arise to ensure the tax rules are interpreted correctly, and her department assists Foundation Financial Group employees in other divisions who need tax planning advice, tax preparation help or who have questions about their customers' tax issues.
She has worked as an adjunct professor of business, accounting and taxation for Jones College in Jacksonville, Fla., where she earned her bachelor's degree in business administration with summa cum laude honors for a 4.0 GPA in 2005. She also earned an MBA in international business in 2007 from Touro University and a master's in accounting and taxation in 2010 from Strayer University.
The Rowland Heights, Calif., native supports a variety of charities that include the Leukemia & Lymphoma Society's Team in Training marathons, the Juvenile Diabetes Research Foundation, causes that aide in helping with a cure of Huntington's Disease and other cancer based charities. Dzina also supports the American Red Cross and the American Lung Association.
"Foundation Financial Group is a wonderful place for philanthropic pursuits," said Dzina, who plans to join the company's quarterly corporate social responsibility outings.
Foundation Financial Group has built a culture of hard work, efficiency, philanthropy, speed and ethics – which is not easy to do under rapid expansion. This month, 904 Magazine named Foundation Financial Group as one of Jacksonville's "Top Companies with Heart." In April 2011, the Atlanta Business Chronicle honored Foundation Financial Group as the 15th fastest-growing company in its annual Pacesetter Awards for the 50 fastest-growing Atlanta companies. In May 2011, the Better Business Bureau serving Metro Atlanta, Athens and Northeast Georgia honored the company as first runner-up in its 2011 Torch Awards category for marketplace ethics. In August of last year, Florida Trend magazine named Foundation Financial Group one of the "Best Companies to Work For in 2011," and the Charlotte Business Journal has named the company as one of its finalists for "Best Places to Work" in the Queen City.
About Foundation Financial Group
Foundation Financial Group, one of the nation's fastest-growing financial services companies, specializes in mortgage lending, property and casualty insurance, life insurance, retirement services, personal taxes and corporate tax services. Foundation Financial Group operates seven regional centers in Atlanta; Charlotte, N.C.; Dallas; Jacksonville, Fla.; Raleigh, N.C.; Rochester, N.Y.; and Savannah, Ga., as well as a branch network of retail storefronts in Dayton, Ohio; Indianapolis; Kansas City, Mo.; Toledo, Ohio; and St. Paul, Minn. Foundation Financial Group offers mortgage refinancing and first-time buyer lending through traditional financing, as well as Federal Housing Administration and other government-backed home loan programs. Foundation Financial Group enjoys an A+ rating from the Better Business Bureau, the highest accreditation the BBB gives an industry-leading Federal Housing Administration compare ratio. For more information, call 866-334-1001.
For additional information, interview and image requests, contact public relations firm, AXIA Public Relations, at 866-999-2942, ext. 700.
# # #