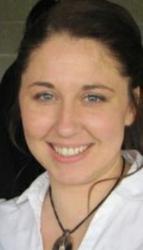 Kimberly is focusing Pennsylvania FFTA's efforts on child welfare policy, advocacy and education.
New Wilmington, PA (PRWEB) April 19, 2012
Kimberly Young, LSW, Pennsylvania State Director for The Bair Foundation Child and Family Ministries has recently been elected as the Pennsylvania Chapter Chair of Foster Family-based Treatment Association. FFTA is an agency-led organization of treatment foster care providers established in 1988 with an initial purpose of defining and refining Treatment Foster Care practices. The Association's membership is composed of agencies throughout North America currently operating treatment foster care programs.
The foundation of the FFTA is built upon a belief in the family as a source of stability and security for children and youth. In accomplishing its mission, the FFTA is committed to helping member agencies by promoting the following core values: creating partnerships between foster and birth parents and Therapeutic Foster Care agencies, promoting strengths, encouraging community support, developing sufficient resources to sustain quality care and focusing on positive outcomes for foster children and families in crisis.
The newly established Pennsylvania FFTA Chapter consists of 13 member agencies, including the Pennsylvania Council of Children, Youth and Family Services. As Board Chair, Kimberly is focusing Pennsylvania FFTA's efforts on child welfare policy, advocacy and education. The Chapter is collecting Forget-Me-Not seed packets which will have labels placed on them introducing FFTA in Pennsylvania as they are planting the seeds for tomorrow through empowering children and families. The seed packets will be distributed during Policy Advocacy Day on May 7th and 8th.
Kimberly brings to FFTA over 15 years experience in working with at-risk children and youth. As the State Director for The Bair Foundation, Kimberly currently oversees 5 offices across the state of Pennsylvania, including New Wilmington, Pittsburgh, Meadville, Altoona and Harrisburg. Prior to coming to The Bair Foundation, Kimberly worked with court adjudicated youth, assisted in new transitional living program development and has experience in foster care programming.
About The Bair Foundation
The Bair Foundation is a non-profit agency that has successfully cared for and treated children, teens and families for the last 45 years. With 34 offices in 8 states, they offer a myriad of services which include: Therapeutic Foster Care, Traditional Foster Care, Adoption Services, Medically-Needy Foster Care, Independent Living Services, Parent Empowerment Program, B.E.S.T. Program, Wraparound Services, In-Home Services, Assessment Home, & Outpatient Services.