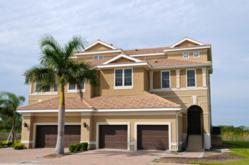 Homes in these metros are experiencing foreclosure discounts as high as 64 percent, which can top out at almost $200,000 in savings versus non-foreclosure homes.
Las Vegas, Nevada (PRWEB) June 13, 2013
Best Rate Home Loans, a national network of pre-approved loan specialists dealing in loans from the Federal Housing Agency (FHA), reports that recent analytics figures see some of the nation's largest and most desirable metro areas, including Chicago, Miami, and Boston, outweighing the national market in terms of offering some of the highest discounts around on homes that have been through foreclosure. This comes at a time when the economy and home market are rebounding, meaning that many of the drastically underpriced homes that are currently available in these big markets will be engulfed by the current home-buying surge if borrowers don't act quickly.
Recent data from analytics company RealtyTrac sees foreclosure discount savings in Chicago, Miami and Boston at a whopping $138,500, $74,000, and $195,250, respectively, in April, the most recent month on record. But what do these astronomical figures mean? They're simply the difference between the average price tag on a home that is "non-distressed" versus a "distressed home." Distressed can mean that the home has structural or cosmetic defects, but the secret that has been getting out recently among FHA boomerang buyers is that homes that have been foreclosed upon or been through a short sale are also labeled under this "distressed" umbrella—even if they are in pristine condition. It's the unknown possibility inside this coded language, and the ridiculously low price tags often resultant of it, that makes these big market homes all the more appealing to FHA-eligible boomerang buyers (thus dubbed because of their ability to swing back into the market after losing a home to a foreclosure or short sale several years prior).
CLICK HERE to check FHA eligibility.
While the jury is still out on exactly why homes in these metros are experiencing foreclosure discounts as high as 64 percent—the median foreclosure sales price in Chicago is $75,00, whereas the Windy City's median non-distressed sales price is $214,000—economists and journalists tend to agree on one thing. "Job loss has become the leading cause of the increase [in foreclosure inventory]," said the Huffington Post in a recent article. "Falling home prices erode homeowners' wealth, making them more vulnerable to default and foreclosure." And where is job-loss more rampant than in the nation's largest population centers?
Boomerang buyers know this side of the financial fence all too well, but the difference is, now with the low FHA mortgage rates and down payments starting as low as 3.5 percent, they can cash in on the same housing situation that ousted them from the homeowners market in the first place. "Boomerang buyers have been finding tremendous savings through foreclosure properties, and much of this is occurring in large cities like Miami, where despite the ability of many to rebound financially since the recession, great foreclosure inventory is still available," says Chris Brown of Certified Mortgage Planners in Lake Mary, Florida. Brown adds that part of the recent surge that the boomerang buyer market has seen has to do with the fact that more and more responsible borrowers have distanced themselves from a recession-era foreclosure by three years—the FHA loan minimum, as opposed to what could be seven years with conventional lenders.
But the ability for prospective homebuyers to cash in on this trend could be diminishing. That RealtyTrac data reported that the number of foreclosure properties entering the market in the last month was five percent lower than the month before, and 23 percent lower than a year ago. These numbers are in line with a current trend that has seen foreclosure rates and home inventory decreasing nationwide—all indicators that potential boomerang buyers in these large metros should consider acting with immediacy.
About FHA loans:
Over 34 million homes have been FHA-insured since the program began in 1934.
FHA home loans provide low down payment options, relaxed credit qualifications and eclectic income calculations, which is what makes them attractive to a broad range of buyers, especially in comparison with the strict underwriting laws of conventional mortgage lenders.
Perks of an FHA loan:
3.5 percent down payment for many qualifying applicants
Lower credit score requirements
Streamlined refinance option
All-in-one home renewals
Click Here to apply for an FHA Loan.
Best Rate Home Loans is a nationwide professional network of approved mortgage lenders and loan providers with specialization in FHA loans and other streamlined refinance and low down payment plans. For more information on the Boomerang Home Buyer Program, call 888-269-5585.