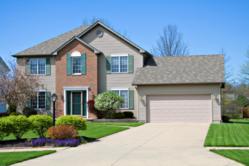 With the inventory so low for move-in ready homes, the FHA 203k Loan is a great financial opportunity for borrowers and lenders alike.
Dallas, TX (PRWEB) April 02, 2013
Leesa Sandoval, a National Mortgage Lender and Certified Renovation Specialist in Texas, reports that in today's market the ability to offer renovation loan programs such as the FHA 203k Rehab Loan can be a goldmine for buyers, sellers, and Realtors®.
Current market conditions demand that lenders are able to offer versatile programs to their customers. And with almost 70 percent of America's homes built before 1992 and much of the nation's foreclosure inventory uninhabitable, there is, in turn, a surplus of wealth for buyers working with a Rehab Loan to choose from.
But before using this loan, one should know a bit about its history. The Federal Housing Administration (FHA) loan itself is not new. In fact, it was created by the National Housing Act of 1934 to help people achieve homeownership.
Over the years, it has evolved. With the ever-changing housing market and due to economic conditions, other versions of this loan were created with one being the FHA 203k Rehab Loan in 1978. After the collapse of the subprime market, this loan started to gain popularity again. That's especially true in today's seller's market. Realtors® are pushing slightly less attractive homes on potential buyers because the "move-in" ready inventory is not as readily available.
According to RealtyTrac, an online marketer of foreclosed properties, more than one million homes had foreclosure filings during the first six months of 2012, which was up 2 percent from the six months previous to that.
"I used to say 'if move-in-ready perfection is not in your client's budget, then consider the not so perfect home and renovate,'" says Sandoval. "With where the market is today, I am finding myself saying 'With the inventory so low for the move-in ready homes, consider a light or heavy renovation to help your borrower get into a new home.' That's why I've made it my business to specialize in renovation lending. I'm able to offer my Realtors® and their clients a way to finance any required or desired repairs."
Some key points to the FHA 203k rehab loan are:
1) Ability to finance repairs up to the FHA loan limit; required or desired repairs are allowed
2) Since this is an FHA mortgage loan, the down payment is currently as low as 3.5 percent of the total loan amount
3) Seller may assist with up to 6 percent of closing costs
4) Gifts from family are allowed for down payment or closing costs
5) Loan gives buyers a new way to finance their purchase and sellers a new way to sell— especially if the home they are selling needs work
6) Realtors® have a new way to market homes and are able to respond to buyers when they simply don't like something
7) Loan closes before repairs begin and the project can last up to 120 days
8) If the home isn't habitable during renovation, up to 3 months of mortgage payments may be financed
9) Purchases and refinances are eligible
The FHA 203k Rehab Loan is separated into two sub-programs: the Full 203k and the 203k Streamline. Under the Full 203k, just about any repair is allowed. The list of what is permissible is long, but some of the items include foundation repair, square footage addition, HVAC work and major internal remodeling.
Under the 203k Streamline, just as the name implies, it's designed for anything non-structural (and with a price tag under $35,000). What's interesting to note is that recently the program guidelines were changed to allow for roof repair under the 203k Streamline. Some popular items under this version include granite countertops, new carpet, new paint and minor landscaping.
Sandoval goes on to note that while this program does sound labor intensive, using the right lender is key and can greatly simplify things. There are banks out there that can take months to close this loan. Sandoval and her team have perfected the process and in many cases can close in 30-45 days.
The problem is easy to see. There are too many homes on the market that are in need of repair and not enough buyers with the money to pay out of pocket.
The solution is equally as simple—being able to offer a way to finance those repairs through the use of the FHA 203k Rehab Loan.
About Leesa Sandoval:
Contact Leesa Sandoval at PrimeLending at 972.725.9110 or online at http://203krehabnow.com for additional information about the FHA 203k Rehab Loan, or renovation lending in general.