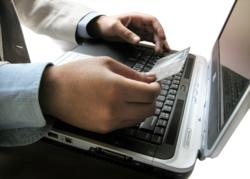 A struggling homeowner that is experiencing a financial setback can find that a rising mortgage could lead them into bankruptcy or foreclosure.
Phoenix, AZ (PRWEB) May 18, 2012
FHA streamline refinance programs have been available to homeowners for decades. An alarming statistic is that few homeowners can bypass the difficult to decipher documents related to mortgage assistance programs in time to save their mortgage. Steve Hays is a 20-year veteran in the mortgage and financial industry and is using his experience to help homeowners searching for alternatives to foreclosure with his new website. The website, http://www.fhaeasyrefi.com, has been created to be an online resource that struggling homeowners can use to help them qualify for a refinanced mortgage. The process to qualify for the FHA program is traditionally lengthy and a simple mistake could delay or cause a denial in a homeowner application if not completed correctly.
Government programs are currently being modified although many homeowners have already been affected by foreclosure. Inflated interest rates and sub-prime loans have been found to be part of the problem with toxic mortgages. Adjustable interest rates can quickly make a mortgage payment balloon to a figure that is 5 to 7 percent higher on average annually. A struggling homeowner that is experiencing a financial setback can find that a rising mortgage could lead them into bankruptcy or foreclosure. "I have witnessed people struggle with mortgages for over 20 years because many people don't know where to get help," said Steve Hays, Owner and Mortgage Expert at http://www.fhaeasyrefi.com. "It is true that many assistance programs require a lengthy process, but knowing how to complete the application process correctly and in the right time frame can help," Hays added. 
FHA endorsed loans are one of the requirements of the FHA streamline refinance program. Homeowners that do not have loans endorsed by this private corporation will not be eligible to apply and will have to seek out additional measures for assistance. Real estate expert, Ryan Bush, from http://www.howtomarkethouses.com welcomes the initiative by the FHA to help homeowners reduce mortgage interest. "I see first hand each day the impact of foreclosure in my business," said Bush. "Experts like Steve Hays that are willing to devote so much time to help homeowners he's never even met says a lot about his reputation," Bush added. Homeowners that qualify for the FHA refinance program typically have to pay no closing costs, they need no credit report or home appraisal if they are accepted to receive the assistance. Interested homeowners can find out if their mortgage is FHA endorsed to begin the application process directly through the FHAEasyRefi.com website. 
About FHAEasyRefi.com
Mortgage assistance is available to help homeowners that know about it and FHAEasyRefi.com is helping to bridge the gap for homeowners. Steve Hays is no stranger to the mortgage and financial industry and he has spent the last 20 years assisting homeowners by finding alternative options to avoid foreclosure. The FHAEasyRefi.com website is one of the first steps that homeowners can take to find out if an FHA refinance program can bring the type of help that is needed for homeowners that are classified as having an underwater mortgage.