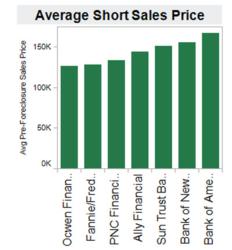 "These new guidelines demonstrate FHFA's and Fannie Mae's and Freddie Mac's commitment to enhancing and streamlining processes to avoid foreclosure and stabilize communities." ~ DeMarco
Minneapolis, MN (PRWEB) August 28, 2012
Help for responsible homeowners will go into effect Nov. 1, 2012 under new clearer guidelines the Federal Housing Finance Agency (FHFA) announced last week. Fannie Mae and Freddie Mac's guidelines to their mortgage servicers will align and consolidate existing short sales programs into one standard short sale program. The streamlined program rules will enable lenders and servicers to quickly and easily qualify eligible borrowers for a short sale. It also will do a better job of rewarding underwater homeowners who have done the tough work of responsibly made every mortgage payment.
Home Destination sees the new guidelines as an effort to expedite assistance to borrowers. "Hopefully this will remove some of the lost paperwork, exhausting wait time lines, and confusing rules that caused some homeowners and industry staff to simply give up," says Jenna Thuening, owner of Home Destination. "Short sales are going to be more doable under the new guidelines."
With a sobering dose of warnings circulating to help protect homeowners from mortgage scams, and with the process of buying a short sale and the discounts available varying so widely, one can empathize with the unnecessary confusion. For a positive example, the Bank of America approves short sales more often, more quickly and at lower prices than others. The new guidelines will bring welcome relief, helping banks and those who wait for their processing department, to get short sales expedited. The lender/servicer/investor involved in approving the sale still has the last word. The new rules will mean some banks will have to communicate better and clip along faster.
The new FHFA short sale guidelines, will allow a homeowner with a Fannie Mae or Freddie Mac mortgage to sell their home in a short sale without the horrendous long process of gaining additional approval from Fannie Mae or Freddie Mac. This is news for homeowners who are current on their mortgage, as they will no longer be excluded, if they have an eligible hardship. Home mortgage servicers will be able to expedite processing a short sale for borrowers with hardships such as:

death of a borrower or co-borrower
divorce
disability
relocation for a job
Realtors awarded with a Certified Distresses Property Expert status have worked endless hours attempting to get short sales through. Banks have been know for delays in processing and their failure to properly communicate with short sale agents, regardless of the agents hard efforts.
Ed DeMarco, FHFA Acting Director, said, "The new standard short sale program will also provide relief to those underwater borrowers who need to relocate more than 50 miles for a job."
RealtyTrac offers a list of best banks to use if a homeowner is seeking a short sale.
David Dufresne, broker and CEO at Solutions For Short Sales warned that, "entities such as Freddie Mac, Fannie Mae and the California Housing Finance Agency (CALHFA) are 'clamping down on hardships,' and allowing properties to go to foreclosure rather than approving a short sale if the borrower cannot show what they consider a valid hardship situation. Buyers and investors should interview the selling agent before writing an offer on any short sale to make sure that the agent understands how to structure a short sale offer for approval."
The short sale changes are part of the FHFA's Servicing Alignment Initiative. Additionally, Military personnel and veterans who are relocated due to Permanent Change of Station orders would gain automatic eligibility for short sales, and wouldn't be obligated to contribute funds to cover the shortfall between the outstanding loan balance and the sales price on their homes, the FHFA said.
Homeowners in Minneapolis and St Paul real estate communities can engage the expertise of Home Destination by calling 612-396-7832. There are too many facing foreclosure, short sale or the reality of owning a home underwater, without knowing their best options or how to gather hardship documentation. Jenna Thuening can make a difference and is passionate to help.