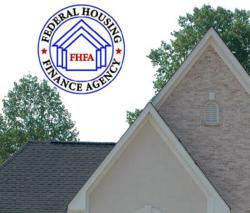 The form of a successor system of housing finance—one far less dependent on
government support—is still uncertain and largely depends on actions that must be taken by the
Administration and Congress. ~ DeMarco
Minneapolis, Minnesota (PRWEB) October 10, 2012
The Federal Housing Finance Agency (FHFA) Strategic Plan for the years 2013-2017 was announced to United States citizens today. It builds on statements presented by FHFA Acting Director Edward J. DeMarco to Congress in February of this year. FHFA was appointed regulator and conservator of Fannie Mae and Freddie Mac, the government sponsored housing enterprises (GSEs) in September 2008, and includes regulatory oversight of the Federal Home Loan Banks.
DeMarco acknowledged in the press release that FHFA's agreement with Treasury Department contributes to financial market stability but is not a long-term solution. "He made a clear statement reminding citizens that government support for housing is not indefinitely sustainable", noted Jenna Thuening, owner of Home Destination.
DeMarco indicated the magnitude of reforming government support in his statement that, "The form of a successor system of housing finance—one far less dependent on government support—is still uncertain and largely depends on actions that must be taken by the Administration and Congress".
FHFA's Strategic Plan has four strategic goals that were outlined as follows:
1. Safe and sound housing government-sponsored enterprises, or GSEs (Fannie Mae,
Freddie Mac and Federal Home Loan Banks)
2. Stability, liquidity, and access in housing finance
3. Preserve and conserve Enterprise (Fannie Mae and Freddie Mac) assets
4. Prepare for the future of housing finance in the United States.
A lead goal for in the FHFA Strategic Plan is to, "Promote stability and mitigate systemic risk that could lead to market instability". Perhaps the tremendous volume of cries from homeowners across the nation for less government control and more empowerment given the private sector, has been taken into consideration. "FHFA will explore more private-sector risk-sharing opportunities, consistent with actions already taken during conservatorship. FHFA will continue to explore options to support a stable transition to a housing finance system with greater private sector participation," according to the message from FHFA's Acting Director.
The plan states that, "As conservator, FHFA focuses on improving the Enterprises' operational efficiency and effectiveness, promoting and maintaining foreclosure prevention efforts and credit availability for new and refinanced mortgages, reducing the Enterprises' footprint in current mortgage finance markets, and building infrastructure for future mortgage finance markets".
Another one of the Plans performance goals are stated as, "Expand access to housing finance for diverse financial institutions and qualified borrowers". And then further says, "FHFA is committed to ensuring that eligible borrowers and financial institutions have fair and equitable access to finance and financial services offered by the housing GSEs. In particular, minority- and women-owned institutions must be included in the activities of the housing GSEs." Read the full details at fhfa.gov.
Talking a positive role in leadership of the housing recovery, DeMarco said that, "While waiting for important public policy questions ahead to be resolved, FHFA will pursue a series of initiatives and strategies set forward in this plan." We are told that FHFA will:

serve to improve current mortgage processes
inspire greater confidence among prospective market participants
set the stage for recovery and an improved future system of housing finance
The National Association of Realtors (NAR) and Home Destination, among many real estate professionals, have recognized the tremendous need for home buyers to be able to purchase a home by obtaining a quality home loan. The NAR has taken it's leadership role in the housing industry by supporting efforts to increase private capital in the housing finance market and to reduce the size of the government's involvement.
Home Destination hopes that going forward, the FHFA will move quickly to encourage private markets. "We need the private sector to provide mortgage loans at reasonable interest rates across all market conditions, with simple and understandable contracts for home buyers", says Jenna.
Perspective home buyers in Minneapolis / St Paul residential communities may call Home Destination to buy a home, or for a professional Realtors advice on how the new FHFA Strategic Plan may open up opportunities for them.