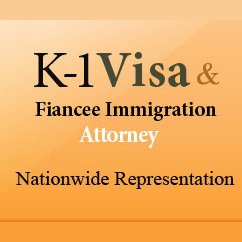 Our number one priority is to get your fiancé here quickly and efficiently to give you the peace of mind every couple deserves during this time of their lives.
New York, NY (PRWEB) November 13, 2012
With nearly two months left to wrap up 2012, the Fiance Visa Attorney Office of Joel J. Turney LLC has announced the impressive milestone of completing 1000 fiance visa cases already this year. Specializing in K1 Visa cases, the firm is not only home to some of the most experienced and successful fiance visa attorneys in the country, but also genuinely cares about the families they serve.
Fiance visa attorney Joel J. Turney has been helping couples attain their K1 visas and come together for years. That is why he knows, better than perhaps anyone, what is at stake during this process and how much it means to the client seeking legal help and advice to get help from a professional. The firm's main goal is to make the fiancé visa process completely worry-free for clients and their loved ones so that they can enjoy their engagement.
"Your engagement to a fiance from another country should be a stress-free time in which to plan your wedding and future life together, without having to dwell upon complicated legal issues. Our number one priority is to get your fiancé here quickly and efficiently to give you the peace of mind every couple deserves during this time of their lives," said Turney.
Many of the couples who come to the office of expert fiance visa attorney, Joel J. Turney, have become frustrated with the process of attaining a K1-visa after attempting to get it on their own. For someone who is not an experienced fiancé visa attorney, it can be difficult to make a strong case, become familiar with all of the options available, and understand the complicated legal jargon and documents involved. By utilizing the internet and technology the services of Joel J. Turney LLC are available nationwide and they work with clients from all 50 states.
One client, who is now happily married to his wife and is legally living with her in the United States, said, "I was nervous about hiring an attorney from a different state at first, but after trying to obtain a K1 visa myself and seeing how difficult it can really be, I took a chance. It ended up being the best decision I've ever made. Everything went better than I could have ever expected. Someone was always available to help and answer questions, and all of the documents went through no problem. I quickly learned that there was no difference between having an attorney in my home town, and having one across the country."
Three months after hiring Joel J. Turney this couple had their visa and the stress and uncertainty of not knowing what their future would hold was behind them. Each of the 1,000 cases that have been completed this year has a similar story, making that important annual milestone much more than a number to Mr. Turney.
Initial consultations with an experienced fiance visa attorney are free of charge, and services are priced at one flat fee which can be paid in three increments. Clients are protected with a money back guarantee policy, and are well informed by their attorney every step of the way.
About Joel J. Turney
Joel is originally from Salem, Massachusetts and studied law at William Mitchell Law School in St. Paul, Minnesota. He graduated in 1996 and has continued on to have an ambitious and successful legal career. He credits his tenacity and competitive spirit to his experiences playing varsity sports in high school. He is currently a member of the New York Bar Association, American Immigration Lawyers Association and the New York State Trial Lawyers Association.
For more information please visit http://fianceeimmigrationlawyer.com/ or contact the office at:
888-964-7556
contact(at)fianceeimmigrationlawyer(dot)com