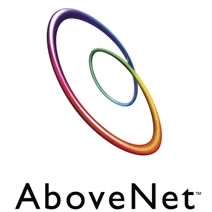 We are pleased to have AboveNet deliver their www.above.net [fiber connectivity] to our Austin location
New York (Vocus) April 23, 2009
AboveNet Communications, Inc., a leading provider of fiber optic connectivity solutions, today announced its service expansion into Data Foundry's® Austin, Texas data center. AboveNet recently added Austin as its 15th major metro market and is part of AboveNet's continuing investment in its network facilities.
AboveNet's managed service solution provides critical route diversity, redundancy, and gigabit level bandwidth to and from Data Foundry's Austin site in support of the mission-critical needs of Data Foundry customers.
"We are pleased to have AboveNet deliver their fiber connectivity to our Austin location," said Mark Noonan, VP of Sales at Data Foundry. "AboveNet is a trusted provider that offers true route diversity to help ensure and protect the enterprise communications our customers depend upon."
John Deering, AboveNet's Director of Sales for the Texas region, added, "When we entered the Austin market, it was important for us to team with a premier data center provider. Data Foundry's solid reputation made them the logical choice."
AboveNet is able to offer high bandwidth solutions using their full array of portfolio services. Whether the data center customer's needs are in the metro, the WAN or for managed services, AboveNet is well-positioned to offer a cost-effective, scalable, leading edge solution.
To learn more go to http://www.above.net .
About AboveNet, Inc.
AboveNet provides fiber optic connectivity solutions for business and carriers. Its private optical network delivers key network and IP services in and among 15 top U.S. metro markets and London, UK. Its network is widely used in demanding markets such as financial services, media, health care, retail and government.
About Data Foundry
Established in 1994, Data Foundry is a provider of Data Center Outsourcing, Managed Data Center, and Disaster Recovery services. Data Foundry owns and operates regionally dispersed, secure Data Center facilities which provide 24x7x365 support from state-of-the-art Network Operation Centers. As a global provider of managed services, Data Foundry maintains and monitors a scalable, redundant and highly available network infrastructure. Over 1000 corporate customers across multiple business verticals, including Houston Wire and Cable (Nasdaq: HWCC), Whataburger, and T3 Energy Services (Nasdaq: TTES), are currently utilizing Data Foundry's solutions.
Visit at http://www.datafoundry.com or call 1 (512) 684-9000 for more information.
(for media only)
CONTACT: MaryBeth Nance, Exec Dir Business Development & Marketing, +1-571-262-2865
###