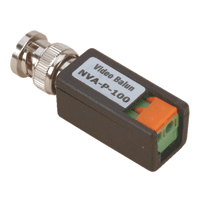 The fiber optic cable distributor has also introduced new products such as desktop mounts, rackmounts, audio video switches, camera kits, and more.
Rowland Heights, CA (PRWEB) June 28, 2011
With over 24 years of experience in the wholesaling business, PI Manufacturing Corp., a distributor of high quality fiber optic cables, proudly offers both featured and new products at reduced prices to help consumers and fellow wholesalers save on home theatre, computer, security, and networking products. Everything from fiber optic cables to cable management systems, from DVR surveillance to projectors, PIMFG.com proudly carries it all.
Passive video baluns from PIMFG.com start at a discounted price of $2.50 while universal earphones 4ft. long cost $3.05. Avid home theatre users, meanwhile, can purchase HDMI cables for only the cost of $4.82, which can be used on mobile phones, pocket cameras, and other portable devices. 16ft. USB 2.0 active extension cables, which have patented ASIC chips to allow extension of USB devices, are on sale for only $8.65. Water-resistant Digital Indoor/Outdoor ATSC Antennas come at a low price of $19.00 and with that price also comes anti-UV coated housing and a multi-direction wall mount kit so users can easily adjust the direction for optimal reception.
The fiber optic cable distributor has also introduced new products such as desktop mounts, rackmounts, audio video switches, camera kits, and more. Snap-in bezels start at $0.24 while SCSI2 connectors cost $1.00. Some of the new products that are currently on sale include Bluetooth Cellular Phone Gateways for $49.00, iPad screen protectors that start at $4.30, iPhone 4 car holders for $2.54 and Slim Tilting Wall Mount brackets for $14.36. Aside from sale prices on featured products and new items, PIMFG.com also launches the Daily Special where different products are offered at reduced prices every day.
As a manufacturer, distributor, and importer, PIMFG.com strives to offer the best prices in quality computer cables such as fiber optic cables, security products, accessories, and networking systems. To offer the best shopping experience, the fiber optic cable distributor constantly expands its product line to include a wide array of categories. Custom built cables such as fiber optic cables, networking cables, and other cable products are also available with fast turn-around times. All manufacturing, OEM, and ODM inquiries are welcome.
Visit the company's official blog or simply subscribe to the official mailing list for more details on PI Manufacturing, Corp.'s products and services.
About PI Manufacturing Corp.
PI Manufacturing Corp. has been serving customers for over 24 years. Specializing as a manufacturer, importer and distributor, PI offers customers a full line of high quality products. It carries computer cables, networking cables, audio/video cables, adapters, home theater products (HDMI, LCD Plasma Wall Mounts, Ceiling/In-Wall Speakers), security products and thousands of other items at wholesale prices. The company has earned the reputation as one of the fastest growing companies in the US. Press release produced by Cybertegic.com – an Internet marketing services agency that specializes in search engine optimized press release marketing (SEO Marketing).
# # #