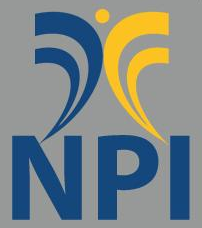 National Pain offers ground breaking IV micronutrient therapy, known as Myers Cocktail, for fibromyalgia pain.
Delray Beach, Fl (PRWEB) July 31, 2012
The leading pain clinic in Palm Beach County, National Pain Institute, is now offering IV therapy for fibromyalgia. The therapy has shown to provide excellent pain relief for a very difficult medical condition, and treatment is provided by Board Certified pain management doctors with appointment scheduling at (561) 600-1046.
Fibromyalgia affects millions of Americans with chronic pain, fatigue, morning stiffness, sleep disturbances, and anxiety. Because of the "whole body" type symptoms, the disorder is a difficult one to treat. National Pain Institute is a member of the Florida Pain Network and treats fibromyalgia with multiple individualized treatments including various medications, procedures when indicated, and intravenous micronutrient therapy.
The IV therapy, known as Myer's Cocktail, is a micronutrient treatment that has been shown in multiple studies to relieve symptoms of fibromyalgia. One study in Alternative Therapies in Health and Medicine demonstrated a 60% reduction in pain along with an 80% decrease in fatigue. Another study in the Journal of Alternative and Complementary Medicine showed the IV treatment to be safe and effective for pain, depression, quality of life, and reducing tender points.
Said Florida Pain Network CEO David Greene, "The main problem with fibromyalgia is that patients typically cannot simply point to one particular area of the body that hurts. It is often more of a whole body, systemic condition. National Pain offers this revolutionary treatment to patients which has shown great promise, and represents a breakthrough for fibromyalgia sufferers."
National Pain Institute has seven Florida pain clinics, and along with the Delray Beach location in Palm Beach County offers three pain clinics in Orlando, a Port St Lucie location, Central Florida clinic, and one in New Port Richey. The clinics accept over 100 insurance plans including Worker's Compensation and Personal Injury Liens.
Along with the modern treatments for fibromyalgia, National Pain also offers comprehensive pain management consisting of opiate medication management, interventional pain procedures, pain pump management, platelet rich plasma treatment, radiofrequency ablation, and spinal cord stimulator implants.
For more information and scheduling of comprehensive fibromyalgia treatment, call (561) 600-1046.