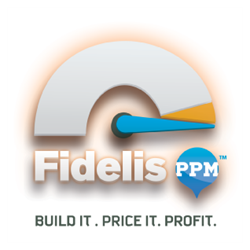 We look forward to bringing a superior and competitive maintenance product to our client base that they can offer dealerships nationwide.
Lakewood, NY (PRWEB) July 19, 2014
Fidelis PPM is proud to share our latest partnership with National Auto Care (NAC).
The partnership will provide National Auto Care with the ability to add a custom-branded, tried and tested prepaid maintenance program to their product roster.
Executive Vice President of Fidelis PPM, Ryan Williams, explains why this partnership is a natural fit for the company.
"When we look to form partnerships, we look to align ourselves with other companies that have great industry reputations and a history of successful innovations behind them. That's why we are particularly excited to partner with National Auto Care, a top-tier administrator and industry leader. All of our partnerships are highly strategic – we want to provide Agents and their Dealer clients with easy solutions allowing them to be more productive and more profitable. We look forward to continuing to grow and develop new and unique ways to build customer retention using prepaid maintenance."
Customer retention has become even more of a hot button issue for Dealers as dealership options for service and vehicle sales are endless. Thanks to this partnership, Agents selling NAC's new PPM program will be able to offer their Dealers a robust, completely custom product featuring:

integrations with numerous F&I eMenu providers and DMS software
e-commerce solutions - the growing trend for service and F&I purchases
proven return-on-investment shown via DRIV Customer Retention Software – proprietary to Fidelis PPM
turnkey marketing for in-store and out-of-store customers
National Auto Care's VP of Sales, Courtney Wanderon, explained why they chose to partner with Fidelis PPM.
"All of us at National Auto Care are excited about our strategic partnership with Fidelis PPM. We look forward to bringing a superior and competitive maintenance product to our client base that they can offer dealerships nationwide."
"Our goal was to find a strategic partner that was aligned with our goals and objectives, and understood our commitment to our current partnerships. We know we have found that in Fidelis PPM. Through this partnership we will continue to bring new and innovative product offerings to our clients."
With service drive revenue set to reach a record $215 billion by 2015 it is key for Dealerships to invest in the programs and technologies that capture that market share while building customer loyalty and retention. One of Fidelis PPM's core passions is helping Dealerships large and small build loyalty and ensure they achieve repeat business.
To learn more about Fidelis PPM and how your company may benefit from a partnership, please call Ryan Williams 814-380-3636 or visit: http://www.getfidelis.com. For additional information about National Auto Care, please visit: http://www.nationalautocare.com.