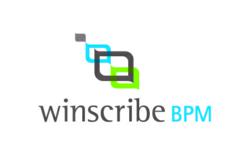 The Winscribe BPM solution fits very well with our existing products and will give us the flexibility to develop our own workflows for any other process we wish to automate or simplify going forward - Maurice Tunney, Head of IT Solutions, FFW LLP
London, UK (PRWEB) May 23, 2012
Winscribe announced today that Field Fisher Waterhouse have signed an enterprise-wide licence agreement for the Winscribe Business Process Management solution across an initial 700 users.
Winscribe have been simplifying the workflow of legal firms for 15 years and have expanded their expertise to include solutions that directly assist legal customers in their efforts to streamline business issues such as File Reviews and Complaints Procedures.
Maurice Tunney, Head of IT Solutions for Field Fisher Waterhouse says, "We are a forward thinking firm who have always tried to embrace technology in order to make our processes work better and faster, and are deploying Winscribe BPM initially to streamline our Client Matter Intake. The Winscribe BPM solution fits very well with our existing products and will give us the flexibility to develop our own workflows for any other process we wish to automate or simplify going forward".
About Winscribe BPM
Winscribe BPM is fully scalable and integrates with existing software installations, negating the necessity for removal of legacy systems. The solution is available to all law firms, corporate law departments and associated agencies.
Winscribe BPM offers fully integrated, bespoke workflow solutions built on a Microsoft platform which provides an easy and intuitive approach to improving the way that work gets done. For over 15 years, Winscribe has been a global leader in providing workflow solutions within the legal market and the BPM solution is an extension of this experience and expertise.
Winscribe is a software and services company specialising in streamlining how people, processes and systems work together. Founded in 1995, Winscribe is recognized for providing robust dictation workflow solutions and business process management software that make it easy to improve the way businesses work – one process at a time.
Winscribe has offices in the USA, UK, New Zealand, Australia and Switzerland as well as a sales partner network of over 100 in 25 countries supporting more than 350,000 users worldwide. Winscribe solutions are adaptable to most business requirements and are most widely used in the Legal, Healthcare, Law Enforcement, Insurance, Government, and Transcription Service markets.
Information on FFW
Field Fisher Waterhouse are a European firm of lawyers and one of the top listed firms in the UK providing exceptional lawyers with industry expertise.
Acknowledged as leading experts in sectors such as technology and communications, hotels and leisure and media as well as for their public sector work, Field Fisher Waterhouse boast a client list that includes listed and unlisted companies, multinationals, financial institutions, professional partnerships, trade associations and Government departments.
With 152 partners, over 220 other lawyers and nearly 300 support staff across offices in Brussels, Düsseldorf, Hamburg, London, Manchester, Munich, and Paris, their main areas of practice are corporate, IP, technology and outsourcing and regulatory law. They also have leading expertise in areas such as banking and finance, data protectionand privacy, financial services, real estate, dispute resolution, personal injury and medical negligence.
For more information, please contact
Catherine Hartley - Marketing Manager EMEA
email: chartley(at)winscribe.com
phone: 01189 842133