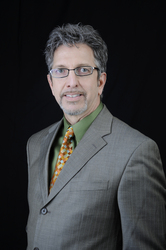 Austin, TX (PRWEB) September 17, 2010
Field Asset Services (FAS), the nation's leading provider of field services to the REO industry, today announced the company's participation at the 2010 Five Star Conference taking place September 19th – 22nd in Dallas, TX. Dale McPherson, President and Chief Executive Officer for FAS, will take part in a panel presenting the advantages and different approaches to REO rehabilitation. In addition, FAS will be exhibiting its portfolio of asset management services for REO property preservation in booth #501/600.
McPherson will join other industry leaders to provide attendees of the session, "REO Rehab Solutions: Making a Run-down Property Ready to Sell", with best practices on how to spend their time and money during the redo process. Panelists will discuss how to determine which properties need work and just how much investment should be made and the importance of maintaining residences prior to REO. In addition, attendees will walk away with information about the basics of securing bids and selecting material grades, working with as-is properties and creating curb appeal.
Panelists:
Caroline Reaves, Mortgage Consulting Services, Moderator
Brett Ory, Cyprexx
Dale McPherson, Field Asset Services
Phil Paci, Keystone
Mike Lawler, Fannie Mae
Angela Browning, Freddie Mac
Date: Tuesday, September 21st, 4:00 – 5:00pm
In addition to the panel participation, FAS will be showcasing the company's latest service offerings in booth #501/600. Highlights of FAS' exhibit include an overview of the company's recently announced Collateral Command, an integrated suite of services created to help banks manage and control all aspects of servicing REO properties. In addition, there will be information about FAS' portfolio of property preservation services including Compliance, Maintenance, Preservation, REoMODELING, Repair, and Utilities Management.
To schedule a time to meet with FAS at the Five Star Conference please email terry.sadowski@fieldassets.com. For more information about FAS and its REO property preservation service offerings, please visit http://www.fieldassets.com/collateral-command.
About Field Asset Services
Field Asset Services (FAS) is the premier Property Preservation, REO Maintenance and Repair Services company in the United States, servicing more than $7.1 billion in residential assets on behalf of our clients. FAS works with 25 mortgage and asset management clients nationwide, servicing more than 94,000 active properties on a recurring basis. For more information about FAS, please visit http://www.fieldassets.com.
About FirstService Corporation
FirstService Corporation (NASDAQ: FSRV; TSX: FSV and FSV.PR.U) is a global diversified leader in the rapidly growing real estate services sector, providing services in commercial real estate, residential property management and property services. Industry-leading service platforms include Colliers International, the third largest global player in commercial real estate services; FirstService Residential Management, the largest manager of residential communities in North America; and TFC, North America's largest provider of property services through franchise and contractor networks.
FirstService generates over US$1.8 billion in annualized revenues and has more than 18,000 employees worldwide. More information about FirstService is available at http://www.firstservice.com
###