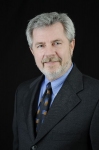 Having reliable sources to conduct inspections and provide "certified proof" of a property's condition before and after a violation is cited is a critical component to the code compliance process.
Austin, TX (PRWEB) February 21, 2012
Field Asset Services (FAS), the nation's leading provider of pre-foreclosure, REO, and renovation field services to the mortgage servicing industry and residential housing investors, today released its recommendations for Code Compliance Best Practices to help banks, servicers, agents and property preservation specialists learn the most effective ways to mitigate code violations and reduce costs.
FAS's Code Compliance Team has a combined tenure in the industry of over 27 years and has successfully developed a database with over 10,000 code enforcement personnel contacts that represent nearly 5,000 municipalities across all 50 states. FAS's Code Compliance solution integrates the company's hands-on experience and knowledge with FAS's award-winning technology FAStrack™ Mobile, creating a single source solution for banks and servicers to efficiently and cost-effectively manage their code compliance processes.
"Municipalities have and will continue to raise the bar when it comes to enforcing code compliance and unfortunately, it's the banks and servicers that are feeling the increased pressure the most," said Dale McPherson, Chief Executive Officer, Field Asset Services. "Ensuring vacant properties are compliant is necessary to avoid blight and future deterioration. Having a set of best practices and processes that integrate with the latest in technology innovation will help reduce this burden."
Code Compliance Best Practices

Gain knowledge about each municipality's code violation process, the different violations for each city and how each municipality assesses violations.
Act fast once information about a property is obtained and make sure the issues are solved immediately to avoid fines from accruing and new violations from being issued.
Build relationships with local code enforcement officials. Good relationships will lead to early discovery of information about properties and their potential violations.
Open channels of communication between cities, field service providers, agents and banks to ensure timely and accurate care of each and every property throughout its life.
Take initiative and address issues at properties before they become problems. This will not only save banks costly expenses but also enable cities to avoid neighborhood blight and reduce the workload for code enforcement officials.
Conduct routine property inspections by reliable sources to reduce the number of code violations a property receives, and in some cases, eliminate code violations from ever occurring.
"Having reliable sources to conduct inspections will eliminate work from having to be performed multiple times, saving banks and servicers added expense," said Greg Tolander, Chief Operating Officer, Field Asset Services. "Furthermore, having inspectors provide certified proof of a property's condition before and after a violation has been cited is a critical component to the process."
By using FAStrack Mobile technology in the field, FAS inspectors are able to authenticate photos taken at the property through the technology's capability to digitally record the time, date and GPS coordinates of the photo. This removes all uncertainty and doubt about when and where a photo was taken offering customers a "certified service record" for all inspections.
For attendees of the MBA Servicing Conference, you can learn more about FAS's Code Compliance offering by visiting with FAS at Booth #707.
All others, visit http://www.fieldassets.com/compliance.
About Field Asset Services
Field Asset Services (FAS), a subsidiary of FirstService Corporation (TSX: FSV; NASDAQ: FSRV; preferred shares – TSX: FSV.PR.U), is the premier Property Preservation, REO Maintenance and Repair Services company in the United States, servicing more than $10.8 billion in residential assets on behalf of its clients. FAS works with 30 mortgage and asset management clients nationwide, servicing more than 130,000 active properties on a recurring basis. For more information about FAS, please visit http://www.fieldassets.com.
About FirstService
FirstService Corporation (NASDAQ: FSRV) is a global leader in the rapidly growing real estate services sector, providing a variety of services in commercial real estate, residential property management and property services. As one of the largest property managers in the world, FirstService manages more than 2.3 billion square feet of residential and commercial properties through its three industry-leading service platforms: Colliers International, the third largest global player in commercial real estate services; FirstService Residential Management, the largest manager of residential communities in North America; and Property Services, including Field Asset Services, one of America's largest providers of property preservation and distressed asset management and FS Brands, one of North America's largest providers of property services through franchise networks.
FirstService generates over US$2.2 billion in annual revenues and has more than 20,000 employees worldwide. More information about FirstService is available at http://www.firstservice.com
###