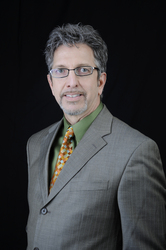 "We are honored to be part of this year's DARE. The combination of experienced presenters and stellar content will provide attendees with valuable information on how to manage their distressed assets in today's market." Dale McPherson
Austin, TX (PRWEB) April 10, 2011
Field Asset Services (FAS), the nation's leading provider of field services to the REO industry, today announced the Company will be presenting at the Distressed Asset Roundtable & Exchange (DARE) taking place on Tuesday, April 12th in New York City.
Dale McPherson, President and Chief Executive Officer of FAS, will moderate and present on a panel with other industry experts discussing best practices and need-to-know methods for managing and disposing distressed assets. Panelists will explore a variety of topics relevant to increasing performance and liquidating low performers from balance sheets including code compliance and mitigation; lease-and-hold best practices; REO portfolio assessment and valuation; REO financing options; bulk purchasing of REO assets; and the new model for REO sales.
Title: No-Stress Success: Hassle-Free Tactics for Managing and Disposing Distressed Assets
Time: 11:15am – 12:15pm
Moderator: Dale McPherson, Field Asset Services
Panelists: John C. Berczuk, Wells Fargo Bank, N.A.
Rodney Carey, Woodward Asset Capital, LLC
Robert Klein, Safeguard Properties
Rudy Krupka, Code Violation Services
David Tiberio, First American National Default Title Services
Brian Tortorella, Five Mile Capital Partners, LLC
Presented by DSNews, DARE is a forum for mortgage industry professionals to connect with leaders, form strategic partnerships, and foster discussions on critical issues that will position their businesses for success in today's market. DARE's academic sessions will arm professionals with real-world tactics and brand-building exercises whether a person's business is moving distressed assets, securitization, investments, lending or servicing.
For more information about DARE, please visit http://dsnewsdare.com/overview.php.
About Field Asset Services
Field Asset Services (FAS) is the premier Property Preservation, REO Maintenance and Repair Services company in the United States, servicing more than $10.8 billion in residential assets on behalf of its clients. FAS works with 26 mortgage and asset management clients nationwide, servicing more than 120,000 active properties on a recurring basis. For more information about FAS, please visit http://www.fieldassets.com.
About FirstService Corporation
FirstService Corporation (NASDAQ: FSRV; TSX: FSV and FSV.PR.U) is a global diversified leader in the rapidly growing real estate services sector, providing services in commercial real estate, residential property management and property services. Industry-leading service platforms include Colliers International, the third largest global player in commercial real estate services; FirstService Residential Management, the largest manager of residential communities in North America; and TFC, North America's largest provider of property services through franchise and contractor networks.
FirstService generates over US$1.8 billion in annualized revenues and has more than 18,000 employees worldwide. More information about FirstService is available at http://www.firstservice.com.
# # #