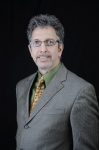 Austin, TX (PRWEB) September 07, 2011
Field Asset Services (FAS), the nation's leading provider of field services to the REO industry, today announced that Dale McPherson, president and CEO, will present at the eighth annual Five Star Conference and Expo taking place September 11th – 13th at the Hilton Anatole in Dallas, Texas. McPherson will present on Tuesday, September 13th.
Joining other industry leaders, McPherson will moderate a panel discussion on the benefits of refurbishing rundown homes. The panel will discuss how to identify which REO properties may turn into money pits, how to compare bids, work with contractors and budget, as well as how to spend dollars more wisely. In addition, McPherson will provide updated survey results of an annual independent study showing that property rehabilitation can eliminate lengthy sales cycles and provide lenders with a quicker return on investment.
Title:
"Room for Improvement: Curb-Appealing Tactics for Refurbishing Rundown Homes"
Moderator:
Dale McPherson, President and Chief Executive Officer, Field Asset Services (FAS)
Panelists
Alan Jaffa, Chief Executive Officer, Safeguard Properties
Cheryl Lang, President and Chief Executive Officer, Integrated Mortgage Solutions (IMS)
Rhonda Montgomery, Regional Area Team Manager – HomeSteps, Freddie Mac
Brett Ory, President, Cyprexx Services, LLC
Ernie Stefkovic, President, Asset Management Specialists (AMS)
Jim Wadkins, REO Manager – Repair Process, Fannie Mae
Location
Hilton Anatole in Dallas
Date and Time
Tuesday, September 13, 2011, 10:45 a.m. – 12:15 p.m.
The Five Star Conference brings together leading professionals in every sector of the mortgage servicing industry to participate in a four-day informative event. By combining industry-recognized education, networking opportunities, keynotes from national voices, and vendor training, the Five Star Conference is leading the movement for a more unified industry.
For more information about the 2011 Five Star Conference, please visit
http://www.fivestarconference.com.
About Field Asset Services
Field Asset Services (FAS) is the premier Property Preservation, REO Maintenance and Repair Services company in the United States, servicing more than $10.8 billion in residential assets on behalf of its clients. FAS works with 26 mortgage and asset management clients nationwide, servicing more than 130,000 active properties on a recurring basis. For more information about FAS, please visit http://www.fieldassets.com.
About FirstService Corporation
FirstService Corporation (NASDAQ: FSRV; TSX: FSV and FSV.PR.U) is a global diversified leader in the rapidly growing real estate services sector, providing services in commercial real estate, residential property management and property services. Industry-leading service platforms include Colliers International, the third largest global player in commercial real estate services; FirstService Residential Management, the largest manager of residential communities in North America; and TFC, North America's largest provider of property services through franchise and contractor networks.
FirstService generates over US$1.8 billion in annualized revenues and has more than 18,000 employees worldwide. More information about FirstService is available at http://www.firstservice.com.
###