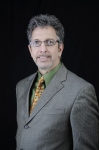 A well-managed vendor relationship will result in increased customer satisfaction, reduced operational costs, better quality and better service.
Austin, TX (PRWEB) November 01, 2011
Field Asset Services (FAS), the nation's leading provider of pre-foreclosure, REO, and renovation field services to the mortgage servicing industry and residential housing investors, today announced the company's first annual FAS Vendor Conference titled FAS and FURIOUS!. More than 1000 REO and property preservation professionals from all over the country, representing over 600 companies, will converge in Dallas, TX to take part in FAS's inaugural Vendor Conference.
Created with education, motivation and excitement in mind, FAS and FURIOUS! will offer a high energy paced schedule providing FAS vendors with a big-picture view of market trends, an up-close look at the company's strategy to capitalize on these trends, and training on the money- and time-saving systems that keep FAS, its customers and its vendors on the industry's leading edge.
"Regardless of the industry, vendors play an integral role in the success of your business," said Dale McPherson, President and CEO of Field Asset Services. "A well-managed vendor relationship will result in increased customer satisfaction, reduced operational costs, better quality and better service. Our goal for FAS and FURIOUS! is for FAS vendors to walk away from the experience with a stronger connection to FAS, new ideas from their peers and fresh inspiration as we close out 2011 and ring in 2012."
FAS and FURIOUS! kicks off today and will include a keynote from football legend Roger Staubach who has become a force in the world of commercial real estate development. Attendees will then have the opportunity, through individual break-out sessions and industry panels, to hear from experts on topics ranging from the latest in how to maintain REO properties to best practices on how to run their businesses more efficiently.
"I've been working with FAS for 4 years and am excited to have the opportunity to attend the FAS Vendor Conference, meet with FAS and my peers in the field servicing business," said Jeff Markee, owner of PWM Construction in Texas. "Our partnership with FAS has provided phenomenal growth opportunities for my business from the steady stream of daily jobs to education and access to advanced mobile technologies. As long as we are able to prove that we can control it, FAS has allowed us unlimited opportunity for expansion, not only within our current territories, but into new territories as well. This growth could only be achieved and managed efficiently with training and education gained through events such as FAS and FURIOUS!."
FAS and FURIOUS! is taking place today through Wednesday, November 3rd at the Sheraton Dallas Hotel. For more information about becoming a FAS vendor, please visit http://www.fieldassets.com and click the link to "Join Our Team."
About Field Asset Services
Field Asset Services (FAS) is the premier Property Preservation, REO Maintenance and Repair Services company in the United States, servicing more than $10.8 billion in residential assets on behalf of its clients. FAS works with 26 mortgage and asset management clients nationwide, servicing more than 130,000 active properties on a recurring basis. For more information about FAS, please visit http://www.fieldassets.com.
About FirstService Corporation
FirstService Corporation (NASDAQ: FSRV; TSX: FSV and FSV.PR.U) is a global diversified leader in the rapidly growing real estate services sector, providing services in commercial real estate, residential property management and property services. Industry-leading service platforms include Colliers International, the third largest global player in commercial real estate services; FirstService Residential Management, the largest manager of residential communities in North America; and TFC, North America's largest provider of property services through franchise and contractor networks.
FirstService generates over US$1.8 billion in annualized revenues and has more than 18,000 employees worldwide. More information about FirstService is available at http://www.firstservice.com.
# # #