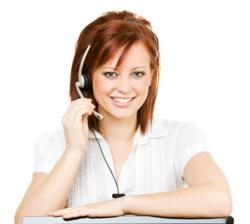 St. Paul, MN (PRWEB) August 29, 2012
HindSite Software is a field service software company who uses their software solution to help small business contractors better manage their work. HindSite has been working on a blog that provides small business owners with everything from cash flow advice, to tips on which devices to purchase.
The field service software company's most recent blog series is one that focuses on what makes an efficient dispatcher. From hiring to every day roles, HindSite discusses all of the aspects that make a dispatcher efficient and ways to improve a dispatcher's current role within the company.
The series includes the following topics:

Efficient Dispatching - The Role of the Dispatcher
4 Tips for More Efficient Dispatching
Efficient Dispatching - Side Notes=Better Customer Service
Efficient Dispatching - "Tickler Files"
The HindSite Solution has helped contractors better control and grow their business with service management software since 2001. Designed by an irrigation contractor, HindSite assists service businesses with scheduling, contact management, field data collection (e.g. mobile time tracking), and invoicing in QuickBooks®, Sage Peachtree® and Simply Accounting®. This paperless work order system has been proven to increase efficiency and organization, meaning greater profit potential with less administrative time for HindSite contractors.To read more about contractor business tips, go to http://success.hindsitesoftware.com