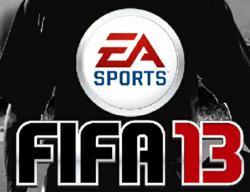 Birmingham, United Kingdom (PRWEB) July 20, 2012
FIFA13.com is excited to unveil the exciting details gamers crave regarding FIFA 13 features. With a set of redesigned features for more realistic gameplay, FIFA 13 promises an exciting new chapter in this legendary franchise's storied reign. Enhanced first touch control, better attacking intelligence, tactical free kicks, complete dribbling, and a playing impact engine; these improved FIFA 13 features mean gamers will feel a more immersive – and more fun -- on-pitch experience than ever before. FIFA13.com is without a doubt the web's most authoritative resource on the game, with news, information, previews and details on the full range of FIFA 13 features.
The quest for perfection drives EA Sports game developers and each new edition brings a raft of improvements. FIFA 13 features are aimed at accurately accounting for randomness, complexity and human error, making gameplay feel more real. The most anticipated FIFA 13 features include:

First touch control: transforms the way players control the ball when in possession, eliminating any near-perfect touch for every player on the pitch. Among FIFA 13 features, first touch control creates more opportunities for defenders to grab back possession.
Attacking Intelligence: gives players the most sophisticated artificial intelligence ever achieved. Players work harder, work smarter and can analyse space to open up the defence with this FIFA 13 feature.
Tactical Free Kicks: newly designed, these realistic tools create unpredictable and dangerous free kicks.
Complete Dribbling: enables players to face their opponents using precise dribble touches combined with real 360° with the ball. It's easier to be a lot more dangerous and creative one on one because of these FIFA 13 features.
Player Impact Engine: has been updated and improved, opening up physical play though collisions and off-the-ball battles between players.
These FIFA 13 features will only make an already great game better. Whether football fans cheer for a football power like Man City or Barca or a more exotic side like Boca Juniors or Whitecaps FC, they'll find a lot to love about FIFA 13. Learn more at http://www.fifa13.com/news/fifa-13-a-brief-look-at-the-upcoming-fifa-13-game/1332/
About FIFA13.Com
FIFA13.com is the premier news site for the latest developments related to one of the most anticipated video games of the year. Visitors flock to the site to see fresh, accurate and factual news, images, analysis and FIFA 13 trailers. Visit http://www.fifa13.com/
Contact:
Name: Ashley Clarke
Telephone: 07402914306
Email: contact(at)fifa13(dot)com