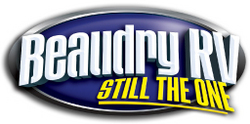 The recession weeded out RV companies that didn't understand their customers
Phoenix, AZ (Vocus) April 20, 2010
With the worst of the recession over, RV dealers are looking for ways to tap into a growing population becoming interested in RV travel. While dealers once relied on the baby boomer generation retiring to boost sales, they are now also looking at a younger generation of owners. Families are not the only ones interested in the RV lifestyle, single adventurers are also looking to invest in pop-ups, campers, towables and fifth wheels.
RVIA conducted a study of RV owners and non-RV owners to find out what would motivate a new or current buyer to purchase a new RV or fifth wheel. The results were not all that surprising:

RVers save 27 to 61 percent on a typical family vacation (73 percent)
Couples who RV develop stronger bonds with each other (68 percent)
RVing allows you to be more physically active (67 percent)
RVing provides an escape from everyday pressure and stress (65 percent)
Kids who travel with their families by RV receive educational benefits (58 percent)
Traveling by RV reduces exposure to illnesses and other health risks (56 percent)
Beaudry RV Company has created an environment for family bonding through their concerts, rallies and down home BBQs. RVing has been a part of history and has survived the recession precisely because of the same values that are still attracting people to the RV and fifth wheel way of life. Spending time together away from home allows a different kind of bonding. Investing in RVs and fifth wheels now is an investment in future travel as well as retirement travel.
"The recession weeded out RV companies that didn't understand their customers," says Scott Beaudry of Beaudry RV Company. "Owning and traveling by RV is a way of life that starts as soon as a customer walks onto the lot. It's about their experience of buying and traveling. You get one shot to appeal to a customers needs and we take that seriously."
For more information on Beaudry RV Company or current trends in the industry contact:
Scott Beaudry
Company: Beaudry RV Company
http://www.BeaudryRv.com
Phone: 520-239-5054
# # #