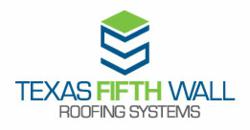 We are proud to play a role in constructing yet another Austin landmark.
Austin, Texas (PRWEB) November 13, 2012
As the world prepares to descend upon Austin for the city's inaugural Formula 1 event, one of the leading U.S. industrial roofing contractors has the facilities covered. Texas Fifth Wall Roofing Systems roofed 175,000 square feet of facilities at the new Circuit of The Americas site, the nation's first purpose-built Grand Prix facility that will host the United States Grand Prix™ from Nov. 16-18.
As the primary roofing contractor for the world-class venue, Fifth Wall President Todd Hewitt couldn't be more ready to celebrate. "Fifth Wall was trusted to be the official roofer of Circuit of The Americas because of our stellar reputation in Central Texas for doing what is needed to get a job done right with quality, safety and innovation. We are proud to play a role in constructing yet another Austin landmark," said Hewitt.
Fifth Wall was responsible for roofing 13 Circuit of The Americas buildings, including the signature observation tower that sits at the head of the Grand Plaza and will serve as the iconic symbol for the facility. Among many other structures, Fifth Wall also covered the media center, pit and team buildings, medical center, multiple concessions, ticket booth, Grand Plaza Turn 3 and 6, and the storefront. And beyond its unrivaled racing-focused capabilities, these world-class facilities allow Circuit of The Americas to serve as a performance, education and business center featuring public spaces for private events, visitor attractions and other research and training opportunities.
Two of the more focal buildings of the track are showpieces for Fifth Wall. The Pit Building spans nearly a quarter of a mile. The iconic observation tower is more than 20 stories high and can be seen from all areas of the track. The Fifth Wall team hand carried all materials and equipment up the structure to roof the tower because the elevator was not yet complete at the time of installation.
Understandably, the project didn't happen without its fair share of hurdles, Hewitt admitted. "We usually do a project or two of this magnitude and complexity every year, each with its own unique set of challenges. A common issue, a compressed schedule was the most challenging one," he continued. "That caused a lot of the trades to occupy the same space simultaneously, and there were always several cranes vying for the limited hoisting locations. But with every project, seeing the end result is spectacular."
Teaming up with Austin Commercial as the project manager, Fifth Wall worked with subcontractors Workman Commercial and Solis Constructors on several buildings to construct the roofing needs for Circuit of The Americas.
About Texas Fifth Wall Roofing
Texas Fifth Wall Roofing Systems, Inc. is an award-winning commercial roofing company that is focused on the lifecycle of the roof, providing new construction, reroofing and maintenance with a common thread of relationships and ongoing superior service. As the largest service provider in the Central Texas region, Fifth Wall's service department offers repair and maintenance services for all types of commercial, industrial and retail properties. In new construction and reroofing installations, Fifth Wall works with single-ply, metal and composite systems. Forward-thinking responsiveness to customer needs and the firm's commitment to integrity over the bottom line have established Fifth Wall as a leader in the roofing industry.
Founded in 1973, Fifth Wall is headquartered in Austin, Texas with an office in San Antonio. The company is committed to employing innovative roofing technology and is dedicated to building watertight relationships with its clients, suppliers and employees. Fifth Wall is a 15-time recipient of the Carlisle SynTec Excellence in Single-Ply award, and is one of only two companies west of the Mississippi to have completed more than 1,000 perfect installs. Additionally, Fifth Wall has been recognized by Firestone as Master Contractor, attaining Inner Circle of Quality, which is awarded for long-term installation quality. Fifth Wall is a Roofing Contractor Top 100 company and is the only roofing company in Texas to be recognized by Texas Mutual Insurance for safety performance, an honor the company has received two consecutive years.