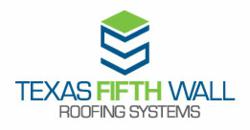 Quality is a pillar of the way we do business.
Austin, Texas (PRWEB) December 07, 2012
Texas Fifth Wall Roofing Systems, one of the region's largest industrial roofing contractors, has been honored with the prestigious Carlisle 1,000 Hall of Fame Award. The award, presented by Carlisle SynTec Systems, is based upon completed roofing system inspections performed by Carlisle technical representatives who rate each project on a scale of 1-10, 10 being a flawless application. Fifth Wall has attained more than a 1,000 of these perfect ratings.
"Quality is a pillar of the way we do business," said Todd Hewitt, Fifth Wall President. "We have earned a reputation with our clients for this standard, and the award is an achievement we are extremely proud to receive. The Carlisle Hall of Fame Award is a testament to our field teams that execute on our high quality standards everyday."
Carlisle SynTec Systems, with more than 2,600 authorized applicators, recognizes Hall of Fame award recipients as a most elite group of roofing contractors. Currently, there are only 21 applicators nationwide who have received the 1,000 Hall of Fame award, and Fifth Wall is the only applicator in Texas to have reached this milestone.
"This is a significant accomplishment for Texas Fifth Wall Roofing Systems," said Nick Shears, Carlisle Vice President of Sales and Marketing. "Their achievement proves their dedication to providing quality service, and we look forward to continuing a successful partnership with Fifth Wall in the future."
About Texas Fifth Wall Roofing
Texas Fifth Wall Roofing Systems, Inc. is an award-winning commercial roofing company that is focused on the lifecycle of the roof, providing new construction, reroofing and maintenance with a common thread of relationships and ongoing superior service. As the largest service provider in the Central Texas region, Fifth Wall's service department offers repair and maintenance services for all types of commercial, industrial and retail properties. In new construction and reroofing installations, Fifth Wall works with single-ply, metal and composite systems. Forward-thinking responsiveness to customer needs and the firm's commitment to integrity over the bottom line have established Fifth Wall as a leader in the roofing industry.
Founded in 1973, Fifth Wall is headquartered in Austin, Texas with an office in San Antonio. The company is committed to employing innovative roofing technology and is dedicated to building watertight relationships with its clients, suppliers and employees. Fifth Wall is a 15-time recipient of the Carlisle SynTec Excellence in Single-Ply award, and is the only company in Texas to have completed more than 1,000 perfect installs, earning membership into the exclusive Carlisle 1,000 Hall of Fame. Additionally, Fifth Wall has been recognized by Firestone as Master Contractor, attaining Inner Circle of Quality, which is awarded for long-term installation quality. Fifth Wall is a Roofing Contractor Top 100 company and is the only roofing company in Texas to be recognized by Texas Mutual Insurance for safety performance, an honor the company has received two consecutive years.
About Carlisle SynTec Systems
Carlisle SynTec, headquartered in Carlisle, Pennsylvania, has been manufacturing single-ply membrane roofing systems for half a century. Carlisle SynTec is a business segment of Carlisle Construction Materials and has membrane-manufacturing facilities in Carlisle, Pa.; Greenville, Ill.; Senatobia, Miss.; and Tooele, Utah.