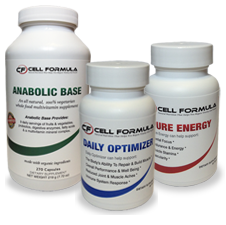 Dr. P. Schelten's new study on Alzheimer's and brain boosting nutrition drink shows improvement in patients which prompts True Healthy Products to offer a free report on a natural supplement rich in Vitamin B12 to increase brain function.
(PRWEB) August 04, 2012
Fighting Alzheimer's disease dates back to 1906 when German physician, Dr. Alois Alzheimer, "specifically identified a collection of brain cell abnormalities as a disease" according to the American Health Assistance Foundation. This disease affects many after the age of 60, but can develop in adults as early as age 30, according to the Mayo Clinic's online information. This brain degenerative disease can affect memory, movement, language, judgment, behavior, and abstract thinking. Recently, Dr. Philip Schelten's study into medical nutrition and mild Alzheimer's showed an improvement in synapses for patients who received his patented daily nutritional drink, and it is likely that more research on nutrition and Alzheimer's and dementia connection is on the way.
With the many mysteries surrounding dementia and Alzheimer's still unsolved, natural vitamins and supplements company, True Healthy Products recently released a free report available online at http://www.truehealthyproducts.com/cell-formula-reports. The report features information on the new line of nutraceuticals called "Cell Formula", which contains a brain boosting natural energy pill with Vitamin B12 for enhanced mental function. It also features four items for natural wellness, and goes into detail about the synergistic way that each product's ingredients work synergistically, and how the individual products work together on the human body.
For those that want to learn more about how natural supplementation can promote brain function, True Healthy Products is offering the Free Report on http://www.truehealthyproducts.com/cell-formula-reports.
True Healthy Products is a nutrition company dedicated to offering the best customer service and latest products that range from all natural sports nutrition supplements, healthy dark chocolate, weight loss programs, revolutionary skin care and whole food vitamin supplements.
For more information visit: http://www.truehealthyproducts.com
Contact:
True Healthy Products, LLC
2460 North Courtenay Parkway, Suite 210
Merritt Island, FL 32953
888.400.2920