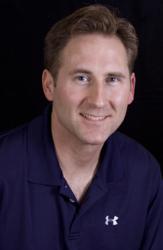 In most cases, you can't find this information anywhere else, online or off.
Madison, WI (PRWEB) June 29, 2013
Figure skating tips website iCoachSkating.com has just announced a list of its most recently published videos. These educational figure skating videos are appropriate for all figure skating participants, including figure skating coaches, skating parents, youth figure skaters and adult figure skaters. The videos cover such topics as figure skating jumps, figure skating spins, and other figure skating moves.
iCoachSkating.com was launched in 2008 in response to the lack of high-quality educational material for figure skating coaches on the Internet. Website founder and figure skating coach Trevor Laak created the website as a way to share cutting-edge teaching techniques from some of the best coaches in the world. Subscriptions were initially restricted to figure skating coaches, but access to the website was expanded in 2011 to all figure skating participants. The website has seen steady and continuous growth over the last 5 years according to Laak.
The broad array of skills required to be a proficient figure skater or figure skating coach is astonishing. Therefore, the breadth and variety of topics covered by the figure skating videos at iCoachSkating.com is extremely broad. By design, the iCoachSkating.com faculty has a broad set of skills, although many of the presenters are experts in specific areas of the sport. The faculty includes Olympic coaches Audrey Weisiger, Michelle Leigh, and Frank Carroll.
In today's announcement, the following presenters and topics were discussed:
International coach and pole harness expert Nick Perna described a on-ice "game" he created called FERTS that encourages skaters and coaches to explore various turns and steps that are generated randomly. The purpose of the game is to create interesting footwork patterns that teach edges, turns, and steps.
Champion Cords inventor Sheila Thelen provided a description and gave a lesson on the Russian split jump. The process of learning this skill is often challenging due to the strength and quickness required.
Dartfish expert and master choreographer Chris Conte taught an edge class, sharing important drills for body control and alignment while generating edge power. Many of these drills can be done by skaters at every level, including beginners.
Kori Ade who was named the PSA Developmental Coach of the Year in 2011 gave a lesson on triple flip to one of her own students. The process she demonstrated in the video is a classic approach to working on the skills needed to turn a double jump into a triple jump.
Olympic figure skating coach Michelle Leigh shared important ideas and drills to improve the toe loop jump, particularly as it relates to doing doubles and triples. The drills are appropriate for skaters of all levels and they address three of the most common toe loop errors.
Compulsory figures expert Page Lipe continued her series on compulsory figures or school figures with a discussion and demonstration of the backward outside eight. The majority of this presentation provided tips for improving the challenging initial push.
Figure skating spin specialist Charyl Brusch provided a long and detailed presentation on the death drop. This long figure skating video offers many insights and addresses many common errors and issues when teaching this important flying spin.
This list represents a typical set of presenters and topics, covering an extremely wide range of skills from basic skills for very young skaters to elite jump and spin technique for advanced skaters. The videos range in duration up to just over 8 minutes. Each video contains multiple figure skating tips and tricks as well as detailed explanations of the underlying foundational concepts. "In most cases, you can't find this information anywhere else, online or off," said Laak.
iCoachSkating.com is currently open to new subscribers. Subscriptions are available on a monthly, 6-month, and annual basis and are renewed automatically. Those interested in "how to figure skate" or "how to teach figure skating" are encouraged to Like the iCoachSkating.com Facebook page, follow iCoachSkating.com on Twitter, or sign up for free updates on the home page of the website. The website is particularly geared toward figure skating coaches and adult figure skating participants.
About: Founded in 2008 by figure skating coach Trevor Laak, iCoachSkating.com is the premier online training and educational resource for all figure skating participants, providing instructional figure skating videos on a broad range of topics, including figure skating jumps, figure skating spins, and other figure skating moves. The website has helped thousands of figure skating coaches, adult figure skaters, figure skating parents, and youth figure skaters by providing cutting edge training techniques and information about how to figure skate and how to teach figure skating. The company's mission statement is "to inspire a new era in figure skating education based on updated information and ideals, so quality information is available to all skaters and coaches in a convenient and cost effective manner." To learn more about iCoachSkating.com, please call (608) 827-3035 or visit them online at http://icoachskating.com.