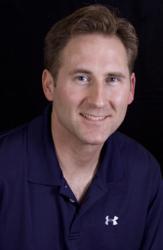 Today we have subscribers from every continent except Antarctica.
Madison, WI (PRWEB) May 31, 2013
Figure skating video website iCoachSkating.com has just announced a list of 10 of its most recently published videos. These educational figure skating videos are appropriate for all figure skating participants, including figure skating coaches, skating parents, youth figure skaters and adult figure skaters. The 10 videos cover such topics as figure skating jumps, figure skating spins, and other figure skating moves.
iCoachSkating.com was launched in 2008 as a response to the lack of high-quality educational material for figure skating coaches on the Internet. Website founder and figure skating coach Trevor Laak created the website as a way to share cutting-edge teaching techniques from some of the best coaches in the world. Subscriptions were initially restricted to figure skating coaches, but access to the website was expanded in 2011 to all figure skating participants. "Today we have subscribers from every continent except Antarctica. Coaches still make up our largest percentage of subscribers, but we also have a tremendous number of skaters on the site. In fact, our fastest growing segment is adult skaters," said Laak. The website has seen steady and continuous growth over the last 5 years according.
The array of skills required to be a proficient figure skater or figure skating coach is astonishing. Therefore, the breadth and variety of topics covered by the figure skating videos at iCoachSkating.com is extremely broad. By design, the iCoachSkating.com faculty has a broad set of skills, although many of the presenters are experts in specific areas of the sport. The faculty includes Olympic coaches Audrey Weisiger, Michelle Leigh, and Frank Carroll.
In today's announcement, the following presenters and topics were discussed:
Olympic figure skating coach Audrey Weisiger explained how to do combination jumps where the second or third jump in the combination was a loop jump. This was a continuation of Weisiger's series on jump combinations focusing on toe loop as the second jump.
Figures and figure skating moves expert Amy Brolsma showed how she teaches forward cross strokes. Cross strokes are an important skill for gaining speed while changing lobes or circles and this skill appears repeatedly in the US Figure Skating Moves In the Field test structure.
Ice skating tots class expert Kayla Johnson shared two tots class games called the "Bubble Gum Game" and the "Blast Off Game." These kinds of games are a powerful teaching method for very young skaters.
Olympic figure skating coach Frank Carroll shared some important insights regarding his philosophy on jumping. To illustrate the points of his presentation, Carroll used the waltz jump as an example.
Figure skating strength and conditioning coach Kristina Anderson discussed the strength and flexibility issues associated with making a sit spin lower. The sit spin is a basic and important foundational spin in figure skating, and Anderson showed how to properly perform off-ice squats to build the necessary strength.
Figure skating spin specialist Charyl Brusch provided one of the most detailed presentations ever published on the broken leg sit spin. Until recently, this spin variation was not well understood and few coaches taught it well.
Compulsory figures expert Page Lipe continued her series on compulsory figures or school figures with a discussion and demonstration of how to skate the basic eight. This information is largely disappearing from the sport after figures were removed from competition in the 1990's.
Olympic figure skating coach Michelle Leigh taught the details of arm position and movement for the salchow jump, particularly as it relates the triple salchow. As with most elite coaches, Leigh also focuses heavily on jump air position when teaching jumps.
Kori Ade who was named the PSA Developmental Coach of the Year in 2011 described the process of teaching and learning a layback spin. Ade provided a step-by-step system for developing good habits and properly learning the layback from the beginning.
Figure skating moves in the field expert Karen Olson explained and demonstrated how to teach backward cross strokes, including some important and helpful drills.
This list represents a typical set of presenters and topics, covering an extremely wide range of skills from basic skills for very young skaters to elite jump technique for advanced skaters. The videos range in duration up to nearly 7 minutes. The average video duration is just over 5 minutes and each video contains multiple figure skating tips and tricks as well as detailed explanations of the underlying foundational concepts.
iCoachSkating.com is currently open to new subscribers. Subscriptions are available on a monthly, 6-month, and annual basis and are renewed automatically. Those interested in "how to figure skate" or "how to teach figure skating" are encouraged to Like the iCoachSkating.com Facebook page, follow iCoachSkating.com on Twitter, or sign up for free updates on the home page of the website.
About: Founded in 2008 by figure skating coach Trevor Laak, iCoachSkating.com is the premier online training and educational resource for all figure skating participants, providing instructional figure skating videos on a broad range of topics, including figure skating jumps, figure skating spins, and other figure skating moves. The website has helped thousands of figure skating coaches, adult figure skaters, figure skating parents, and youth figure skaters by providing cutting edge training techniques and information about how to figure skate and how to teach figure skating. The company's mission statement is "to inspire a new era in figure skating education based on updated information and ideals, so quality information is available to all skaters and coaches in a convenient and cost effective manner." To learn more about iCoachSkating.com, please call (608) 827-3035 or visit them online at http://icoachskating.com.