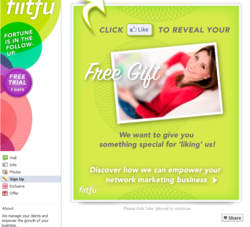 Our customers asked for more, and we delivered.
Burnaby, British Columbia (PRWEB) October 31, 2011
With so many different CRM's on the market, it can be difficult to choose the right one. The bonus of many of these programs is the option to try them out for a short period of time to ensure it will be the right fit.
Fiitfu heard the requests from their clients and has extended their trial period to a full 30 days. "We thought 7 days would be enough originally to see the benefits of this software program, but we were proven wrong" says one spokesperson from Fiitfu"we are confident that with this new trial period our users will have a good feel for the benefits we offer to them, and already we see the numbers increasing because of the extended trial period"
Using a CRM can be an effective way to maximize effectiveness in customer follow up. Taking advantage of these trial periods can make choosing the right one that much easier.
About Fiitfu: Fiitfu is a web based CRM designed by network marketers for network marketers. Accessible on the road, or office, Fiitfu acts as a buddy and accountability partner in follow up. A complete Customer Data Base System built to ensure no one falls through the cracks.
###