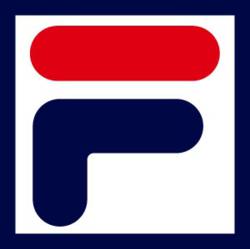 We are certain that through our collaboration with Fila, we will create a range of products that fuels the brand's extraordinary growth and builds upon its illustrious history
Sparks, MD (PRWEB) July 21, 2011
Fila Luxembourg, S.a.r.l announced today that it has entered into a multi-year licensing agreement with Berkshire Fashions Incorporated for the design, manufacture and sale of Fila branded accessories for the US market. The line will launch in Fall 2011 and will feature a wide variety of men's, women's, boy's and girl's styles which will include headwear, cold weather accessories, sweatbands, bags and water bottles. The Berkshire design team will also develop additional accessory items to complement multi-category opportunities in the marketplace.
"We are thrilled to partner with Fila to develop a range of accessories that complement the brand's apparel and footwear offerings," said Eric Epstein, Fila Brand Manager at Berkshire Fashions. "We are certain that through our collaboration with Fila, we will create a range of products that fuels the brand's extraordinary growth and builds upon its illustrious history. Our Fall 2011 product line combines styles that reflect the sport, style and passion synonymous with the Fila brand."
Berkshire Fashions, Inc. is a third-generation accessories business founded in 1944 as a men's and women's handkerchief manufacturer. The company has since evolved into one of the single largest accessory manufacturers in the world. Specializing in both licensed and private-label, Berkshire Fashions supplies many of the top retailers across the country with representation in department stores and mid-tier retail. Berkshire Fashions also holds character licenses with companies such as Marvel®, Warner Brothers®, Nickelodeon® and Hello Kitty®. With over 67 years in the industry and jointly owned manufacturing facilities, Berkshire provides high-quality product at competitive price-points.
The Fila accessories collection will be sold primarily by Berkshire Fashions sales representatives. The tennis specialty product offering will be sold by Fila USA's apparel sales team.
2011 marks the centennial of the Fila brand which was established in the small textile town of Biella, Italy in 1911 by the Fila brothers. Fila is now a leading manufacturer of sport and leisure footwear and apparel distributed worldwide. The internationally respected company, having gained world class recognition in tennis apparel, has developed brand recognition by marketing high design and style content products that are endorsed by professional athletes from around the world.
###