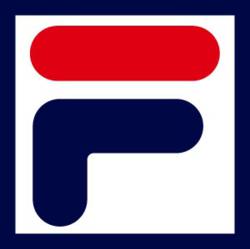 She is a proven champion whose drive, athleticism and style are consistent with Fila's core values
Sparks, MD (PRWEB) July 28, 2011
Fila Korea announced today that it has signed a multi-year endorsement agreement with climbing prodigy Alex Puccio, considered one of the best female boulderers in the world. The agreement with Puccio is part of Fila's commitment to expand its outdoor category in Korea as well as its minimalist footwear category led by the brand's popular Skele-Toes in the U.S., a shoe for "just about anywhere." The Fila Sport Collection of outdoor apparel, footwear and accessories is available for sale in Fila's 450 retail stores in Korea. Fila Skele-Toes debuted this spring in the U.S. at athletic specialty and are now a top selling style at retailers across the country.
"We are thrilled to have Alex as a part of the Fila family," said Gene Yoon, Chairman of Fila. "She is a proven champion whose drive, athleticism and style are consistent with Fila's core values. She brings an element of performance and style to Fila outdoor, and her rapid ascent to the top of the climbing world mirrors the remarkable trajectory of Fila's outdoor and minimalist footwear categories. Alex will undoubtedly become part of Fila's great outdoor heritage joining the accomplishments of climbing great Reinhold Messner who scaled the world's highest peaks without supplemental oxygen."
Puccio, 22, currently ranked third in the 2011 World Cup standings, is a champion climber who has become a force in the climbing world. Her amazing strength has allowed her to become victorious in the most difficult climbing competitions. Alex became the first female to make an ascent of Trice (V12) in Boulder, Colorado and A Maze of Death (V12) in Bishop, California. Alex has climbed up to V12 boulder problems and has placed first in the following competitions: Battle of the Bubble, IMS Bouldering Cup, Unified Bouldering Championships, Tierra Bouldering Battle, the ABS Nationals, and the Vail World Cup.
Puccio will be featured in Fila USA's summer 2011 Skele-Toes print and outdoor advertising campaigns. She will also wear Fila Korea's Fila Sport line and Fila USA's performance apparel in competition.
2011 marks the centennial of the Fila brand which was established in Biella, Italy in 1911 by the Fila brothers. Fila is now a leading manufacturer of sport and leisure footwear and apparel distributed worldwide. The internationally respected company, having gained world class recognition in tennis apparel, has developed brand recognition by marketing high design and style content products that are endorsed by professional athletes from around the world.
###