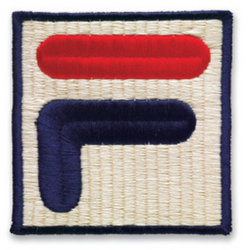 The design concept was to effectively absorb knee impact without the pad being visible or causing any disruption to flexibility or performance
Sparks Glencoe, MD (Vocus) February 9, 2010
Sparks, MD - Fila USA introduces a new padding innovation to their spring 2010 Women's Personal Performance Collection with the capri cut Knee Pad Yoga Pant, the first of its kind in yoga apparel. As the company dramatically expands the personal performance category beyond core disciplines, Fila is also sensitive to the specific needs of women focused on yoga and Pilates - both floor exercise intensive and prone to knee discomfort. Complementing their spring collection's first delivery, which focuses on calming, organic inspired florals in rich greens, Fila's Knee Pad Yoga Pant (in black only) provides much needed cushioning during regular knee contact with hard studio floor surfaces.
Based upon feedback from core yoga practitioners and yoga/Pilates instructor Kristin McGee, Fila's design team collaborated with McGee to integrate contact point specific padding into a pant with minimal change to the pant's look, comfort and flexibility. Fila developed a low profile pad for the front of the knee made from 91% poly and 9% Spandex that offers significant cushioning across a wide range of poses.
"The design concept was to effectively absorb knee impact without the pad being visible or causing any disruption to flexibility or performance," stated Danny Lieberman, Fila's Vice President of Apparel. "We didn't want to draw attention to it, so a very light yet durable padding was integrated into the capri with minimal bulk. Due to the popularity of our capri, this was the perfect silhouette from which to create this novel new pant. The much needed cushioning technology is a significant advancement that I think women will not be able to live without once they try it. It will definitely be a fresh addition to the yoga category."
The Knee Pad Yoga Pant (in black only) has a covered stretch elastic waistband for excellent fit and comfort, and the nylon/spandex fabric, a Fila sports performance blend with excellent wicking and stretch properties, is closer to a loose fit than to the company's hugely popular supplex capri carryover style. The Knee Pad Yoga Pant will retail for $55 and will be available in mid January.
For more information about Fila and the Fila Personal Performance line of wellness/fitness apparel please visit http://www.fila.com. For a catalog or more detailed information about the Spring 2010 Fila Personal Performance Collection including images please contact LaunchPad PR. Media inquiries only.
###