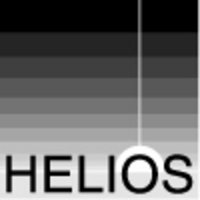 Localized time zone support, advanced file transfers, and remote file & folder synchronization enhance the overall user experience.
Hannover, Germany (PRWEB) October 09, 2012
HELIOS Software, developer of well-known file, print, image and PDF server software, released today a fundamental update for its Web file server WebShare UB2. Optimized code, with better performance and higher HTML compatibility are the major benefits from choosing the Eclipse IDE for the Java development. Presentation of file dates and times in the user's local time zone and language, additional e-mail notification options, and other user interface tweaks make using WebShare even easier.
"The development of our upcoming iPad Document Hub App was the starting point for a general revision of our successful WebShare File Server,"explains Helmut Tschemernjak, CEO of HELIOS Software GmbH. "The switch to a new Java development environment improves the general performance and compatibility. Our attention to fine details such as localized date and time formats, time zone support, advanced file transfers, and remote file & folder synchronization enhance the overall user experience. I'm excited about this highly optimized and polished update."
HELIOS WebShare UB2 now supports file up- and downloads of any size. Using the included Mac and Windows native application, WebShare Manager, resumable file transfers without any limits can be handled in a very convenient way.
Benefits of the WebShare UB2 update include:

Very fast installation and startup
Overall faster WebShare Web Server performance
Enhanced HTML generation with higher compatibility
Easy integration into existing web sites with direct URL access
Increased productivity due to improved user experience
Updated WebShare Manager allows remote file & folder synchronization
Prepared administration for the iPad Document Hub synchronization
All known issues are fixed
Detailed information about HELIOS WebShare UB2 and other products of the HELIOS Server Solution Suite are available at the HELIOS website http://www.helios.de.
Smart Ideas for Better Networking
HELIOS UB2 Unbreakable Server Solutions deliver mission critical server solutions to enterprise, government, university, and prepress sites. WebShare, EtherShare, and PCShare provide integrated cross-platform networking for Mac, Windows and Web clients, with advanced file and print server features, and easy remote server administration. HELIOS ImageServer, PDF HandShake and PrintPreview bring high efficiency and advanced capabilities to design, prepress and printing operations.
HELIOS products run on powerful and scalable servers including Apple Mac OS X, IBM AIX, Linux, Oracle Solaris, and Windows systems. HELIOS products provide reliable cross-platform support for Mac, Windows, Web and UNIX-based clients.
Distributors sell HELIOS products worldwide to value-added resellers who provide complete networking solutions to customers. HELIOS also works with many strategic partners that incorporate HELIOS server software to provide powerful third-party archive, asset management and workflow solutions.