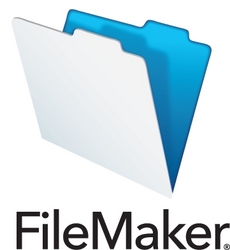 Santa Clara, CA (Vocus) May 6, 2010
Attendees registering for the annual FileMaker Developer Conference have until May 21, 2010, to save $200 on their registration through the "Early Bird" pricing program. After May 21, the full conference fee of $1,495 will apply.
The 2010 FileMaker Developer Conference will be held at the Sheraton San Diego Hotel & Marina, August 15 - 18, 2010. This year's conference will feature more than 80 sessions and workshops, the most ever offered, led by recognized FileMaker experts. Sessions will focus on FileMaker database development best practices and techniques. New features of FileMaker 11 will be covered in-depth: FileMaker Charts in the real world, best uses for adding Quick Find to your solutions, portal filtering, merge variables and drag-and-drop for greater design options. Conference sessions and workshops will also include detailed information about designing databases on a large scale and displaying information through reports.
Attendees can also sign up for the FileMaker Developer Conference Gold Package for $1,949 (valued at $2,800), an all-inclusive 4-day pass for pre-conference sessions, FileMaker Training Series sessions, over 80 conference sessions and workshops, conference exhibits, and networking events.
Paid conference attendees will receive FileMaker Pro 11 Advanced (not for resale) for free (a $499 value) along with a commemorative bag, an official FileMaker DevCon 2010 T-shirt, and a DVD with presentations, technical papers and example files.
About FileMaker, Inc.
FileMaker, Inc. is the leader in easy-to-use database software. Millions of people, from individuals to some of the world's largest companies, rely on FileMaker software to manage, analyze and share essential information. The company's products are the FileMaker Pro line—versatile database software for teams and organizations, for Windows, Mac and the Web—and Bento, the personal database for Mac, iPhone and iPad. FileMaker, Inc. is a subsidiary of Apple.
Customer contact:
800-325-2747
Media contact:
Kevin Mallon
408-987-7227
Copyright © 2010 FileMaker, Inc. All rights reserved. FileMaker and Bento are trademarks of FileMaker, Inc., in the U.S. and other countries. All other trademarks are the property of their respective owners. Conference sessions and speakers are subject to change without notice.
###