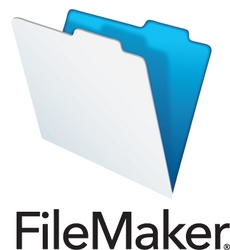 Santa Clara, Calif. (Vocus) April 8, 2010
FileMaker, Inc. today announced the immediate availability of the FileMaker Training Series for FileMaker 11, a self-paced learning program to help intermediate to advanced database users and developers master the essentials of the new software. The FileMaker Training Series is a key resource to help prepare for the FileMaker 11 Certification examination, also available today.
The FileMaker Training Series can help users hone their skills to get the most from the new features in the FileMaker 11 product line. The training can benefit anyone from consultants and in-house corporate developers to independent developers and professionals running their own business.
Consisting of 12 modules, the FileMaker Training Series contains detailed, step-by-step instructions on key FileMaker development topics. The materials include a 700+ page manual and a DVD with demo files, exercises and videos to help guide users through the content. Modules in the series cover a wide range of information from introductory concepts such as working with fields and layouts to more advanced topics such as applying calculation functions and scripts and setting up and maintaining FileMaker Server 11. The training materials go in-depth into the new features in FileMaker Pro 11 including FileMaker Charts, Quick Find, Snapshot Link, portal filtering, and more.
For professional developers, the FileMaker Training Series provides comprehensive, self-paced training to prepare for the FileMaker Certification examination. Developers can boost their business and career potential by becoming recognized as a FileMaker 11 Certified Developer. Certification demonstrates that developers have the essential knowledge and expertise to build and deploy organizational solutions using the FileMaker 11 product line. In addition to receiving a FileMaker 11 Certified Developer certificate, those who pass the test may use the FileMaker Certified Developer logo on business cards, websites, and marketing collateral. Members of the FileMaker Business Alliance who receive certification are listed as certified developers on the FileMaker consultant-listing web pages.
Pricing & Availability
The FileMaker Training Series is available for purchase now at $99. Members of the FileMaker Technical Network and FileMaker Business Alliance can purchase the series at a 50% discount or $49.50. Leader-led training courses are listed at FileMaker Authorized Trainers.
About FileMaker, Inc.
FileMaker is the leader in easy-to-use database software. Millions of people, from individuals to some of the world's largest companies, rely on FileMaker software to manage, analyze and share essential information. The company's products are the FileMaker Pro line - versatile database software for teams and organizations, for Windows, Mac and the Web - and Bento, the personal database for Mac, iPhone and iPod touch and iPad. FileMaker, Inc. is a subsidiary of Apple.
Customer contact:
800-325-2747
http://www.filemaker.com
Media contact:
Kevin Mallon
408-987-7227
Copyright © 2010 FileMaker, Inc. All rights reserved. FileMaker and Bento are trademarks of FileMaker, Inc., registered in the U.S. and other countries. All other trademarks are the property of their respective owners.
###