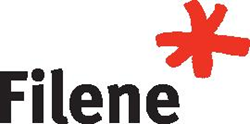 MADISON, Wis. (PRWEB) October 12, 2016
New research from the Filene Research Institute observed young adults in their natural digital state to better understand how millennials think about their finances. "Money Chatter: A Guide to Millennial Financial Discourse" reports that financial institutions' image and perception of financial products does not quite match millennials' view of the same products.
"The objective of this research was to look for significant and unique language markers to understand how millennials, in particular, deal with financial issues," said Hope Schau, Professor of Marketing at the University of Arizona and report author. "Netnography is an excellent way to truly understand how young adults talk about money as they don't think about their 'responses' as responses at all."
Credit unions can use the new research to enhance their marketing and communication efforts targeting millennials – the largest generation in the United States, numbering more than 75 million people. In addition to the full report, a video and slide deck are available.
To learn more about the research findings, register to attend CUNA Mutual Group's web-based Discovery Conference breakout session "Money Chatter" on Oct. 18, or register to attend Money Talk, a Filene Center of Excellence Colloquium on Nov. 18 in Tucson, Ariz.
Money Chatter is the first research report from Filene's Center for Consumer Decision Making, sponsored by CUNA Mutual Group. Led by academic thinkers from across North America, Filene's Centers of Excellence produce unique research and engagement opportunities for Filene members and the credit union system. Designed to address the changing needs of credit unions and their members, the research centers explore critical and emerging topics regarding the future of consumer financial trends to encourage credit unions to think differently and do amazing things to change people's lives.
About Filene: Filene Research Institute is a U.S.-based independent, consumer finance think and do tank dedicated to scientific and thoughtful analysis about issues affecting the future of credit unions, retail banking and cooperative finance. Founded more than 25 years ago, Filene is a 501(c)(3) nonprofit organization. Nearly 1,000 members make the nonprofit's research, innovation and impact programs possible. For more information, visit filene.org and @fileneresearch.
About CUNA Mutual Group: CUNA Mutual Group helps people plan, protect and invest for their future – regardless of their financial standing. The company was founded more than 80 years ago by credit union leaders who were looking for an insurance partner they could trust. Today, CUNA Mutual Group helps credit unions and hardworking Americans build financial security through commercial and personal insurance products; lending and payment security solutions; and risk management, retirement, investment and marketing services.
CUNA Mutual Group is the marketing name for CUNA Mutual Holding Company, a mutual insurance holding company, its subsidiaries and affiliates. Corporate headquarters are located in Madison, Wis.